Following the launch of the Model X, new owners and off-roading junkies tested their new electric SUVs out doing just that, off-roading. Now, with the help of a new lift kit, Tesla's Model 3 can become a jacked up electric off-road version complete with off-road wheels and tires.
Youtuber and Norwegian Tesla enthusiast, Bjorn Nyland, is no stranger to taking his Model X off-road. Whether it's in snow, up steep rocky hills, or even through thick mud, the Tesla owner loves to test the limits of his EV. So much so that it inspired a German off-road tuner company, by the name of Delta4x4, to create and sell an off-road kit for the Tesla Model X: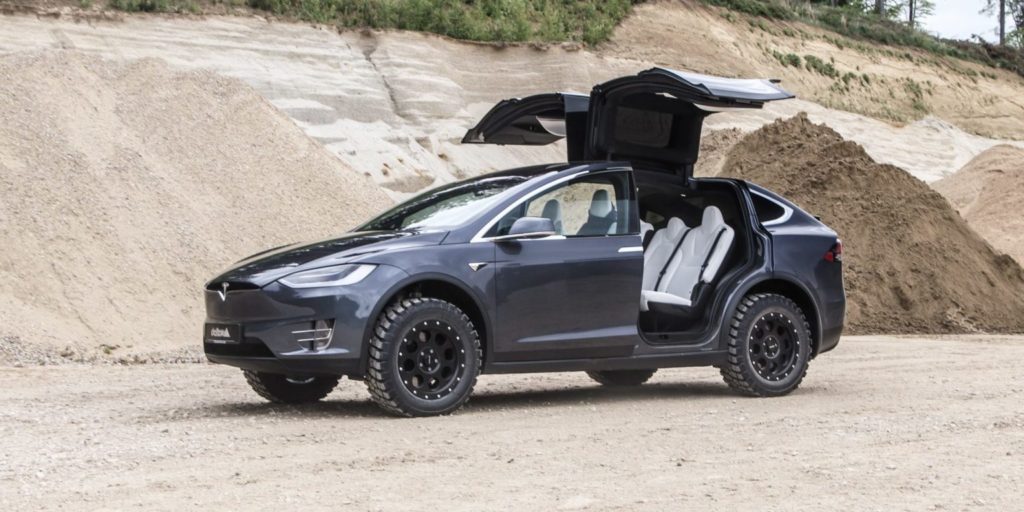 After the success of the Model X kit, the company developed a special off-road kit for the Model 3. The company promises at least an extra 40mm of ground clearance thanks to its rugged tires and off-road wheels stating "Our Delta4x4 +35mm lift kit for the Tesla Model 3. It is mounted between the original shocks and the Body – so the Suspension won't be changed at all. Everything needed is included in this lift kit. In combination with bigger tires (TÜV approved), you´ll receive +40mm more ground clearance!"
The lift kit itself costs €480 with an additional €2,500 for the wheels for a grand total of about $3,500. Although impressive looking, the kit will affect the EVs effciency in turn undoubtley affecting its range.
Here are a few pictures of a Model 3 with the kit: