An all new electric addition to the Kia range has been spotted testing alongside a Tesla Model 3. Much to our surprise this vehicle will not be an electrified version of an existing model but a brand new model with looks similar to that of the the Imagine by Kia Concept. Insideevs.com was able to get ahold of a few of the pictures: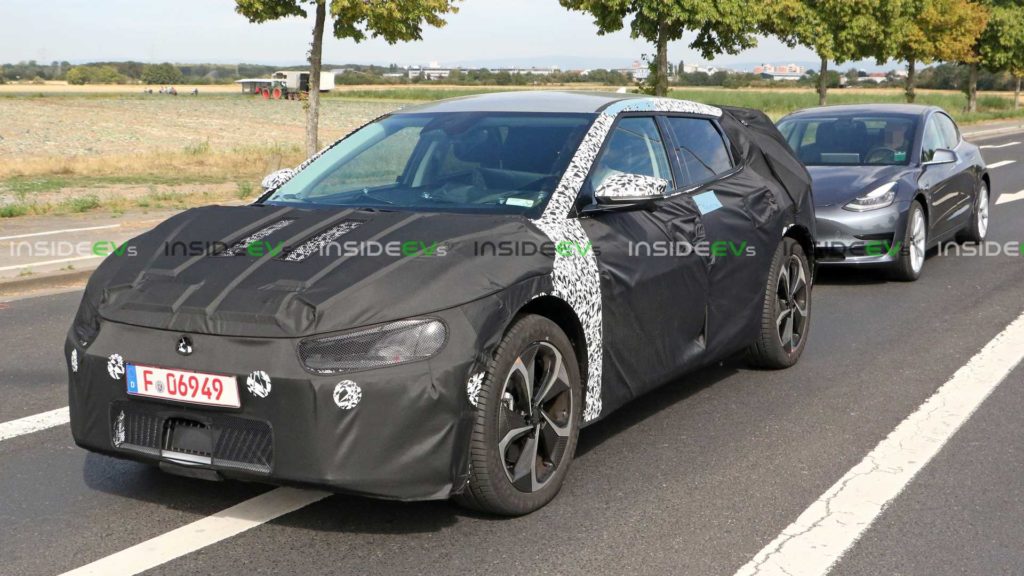 Visually the new Kia is much larger than the Tesla Model 3 being that it is not only longer but also slightly taller in stature. The Kia also has a much harsher angular roof compared to the sleek sloping roofline of Tesla's entry level sedan.
The Tesla Model 3 is arguably the flagship for electric vehicles so using it to test out new models seems to be a strategic decision for some automakers including Kia. However, the likelihood of Kia trying to match or even meet the technology of the Model 3 is slim, although it could be competition when it comes to range.
The new Kia EV will sit on the company's Electric-Global Modular Platform (E-GMP) with the likes of the Hyundai Prophecy and the Hyundai 45. Although no details regarding size of battery or number of electric models have been released, we do know Kia is shooting for a range of 310 miles. Just seventy five miles shy of what the Tesla Model 3 Long Range is able to offer.