Apple has just revealed that it is working on a photovoltaic park in Monterrey that will have an associated energy storage system of up to 240 MW. The project's mission is to feed the apple brand's corporate headquarters in Cupertino, California.
According to Apple, this new solar farm will be associated with one of the largest energy storage systems in the United States. To make this project a reality, the Cupertino firm has partnered with Tesla, which has extensive experience in this field.
Apple is investing directly in renewable energy projects to cover a portion of the emissions and a significant energy storage project in California to test new solutions for renewable infrastructure.
According to Lisa Jackson, Apple's Vice President of Environment, Policy and Social Initiatives, the North American giant is "firmly committed to helping our suppliers become carbon neutral by 2030, and we are delighted that the companies that have joined us spanning industries and countries around the world, including Germany, China, the United States, India, and France.
Apple is building one of the nation's largest battery projects, California Flats, an industry-leading grid-scale energy storage initiative capable of storing 240 megawatt-hours of energy, enough to power more than 7,000 homes for a day.
This project supports the company's 130-megawatt solar park that provides all of its renewable energy in California, storing excess energy generated during the day and deploying it when it is most needed.
Apple believes that batteries help stabilize the grid since "the challenge with clean energy, solar and wind, which by definition is intermittent."
For Jackson: "If we can do it, and we can show that it works for us, it will eliminate the concerns about intermittence and help the network in terms of stabilization. It is something that can be imitated or built by other companies.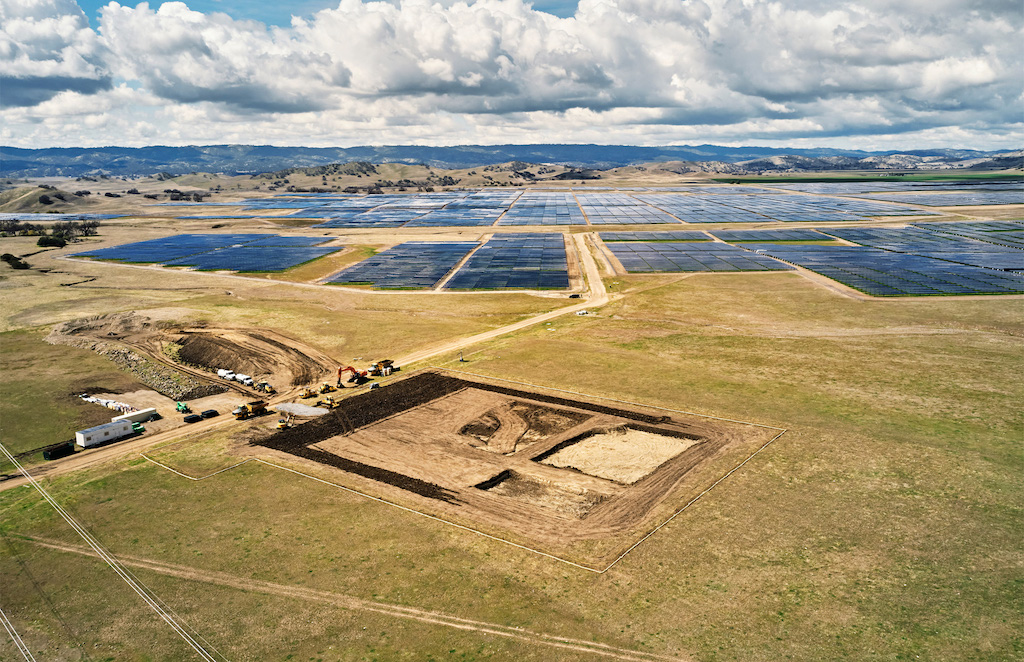 Wind and solar power provide the most cost-effective new source of electricity for many parts of the world. Still, the intermittent nature of these technologies has presented an obstacle to widespread adoption.
One solution to intermittence is energy storage, which can hold the generated energy until it is needed.
Apple invests in utility-scale storage in California and research into new energy storage technologies, including relying on distributed storage capabilities in the Santa Clara Valley and across the Apple Park microgrid.
Tesla's solution for the storage of these facilities is made known as Megapack, a large-scale energy storage product from Tesla used for utility projects.
Taking into account that the estimated market price ranges between 200 and 300 dollars per kWh per Megapack. The amount at which Tesla can sell its system to Apple would be around $50 million, although the parties have not disclosed the deal's final figure.