Lordstown Motors unveiled its first two Endurance prototypes yesterday during a recognition event for its employees. Although we got to see the trucks being rolled out and displayed for the employees to bask in their hard work and dedication, the unveiling didn't bring any spec confirmations. However, according the the automakers website, the battery capacity has been revealed. On the Lordstown website, the "Design specs" say that the Lordstown Endurance will be equipped with a 109 kWh battery.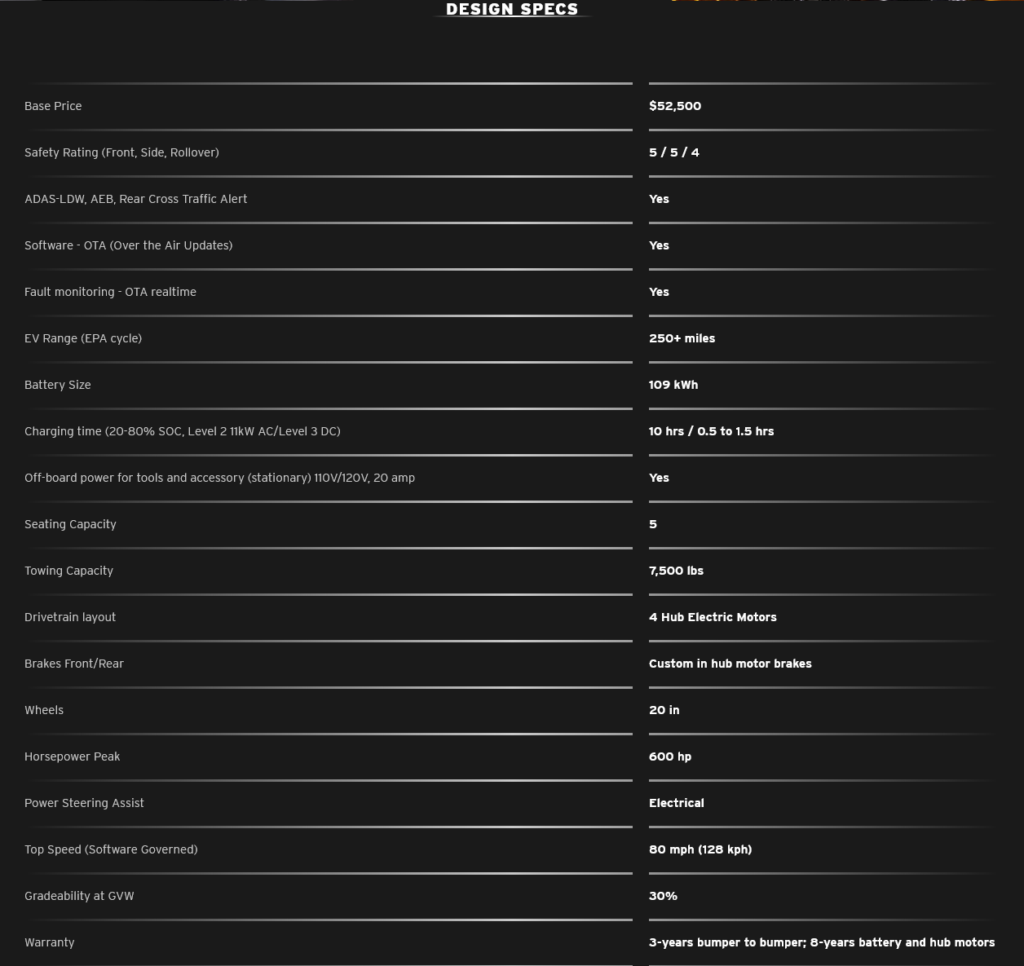 The company was previously noted saying the Endurance would come to market with a range of at least 200 miles (320 km). With this type of battery, it might actually be closer to 250 miles (402 km) EPA: "EV Range (EPA cycle) 250+ miles." Whether the 109 kWh value is usable or total remains unknown.
To date, we now know the Endurance will come to market with more than 250 miles (402 km) of range and a 109 kWh battery. It has a claimed 0-60 mph (96.5 km/h) time of 5.5 seconds according to initial specs and a top speed of 80 mph (128 km/h). It will be available in all-wheel drive with 4 in-wheel Elaphe's L-1500 Endurance In-Wheel Motor and custom in hub motor brakes; 20-inch wheels. It will be equipped with a peak system output of 600 hp (about 440+ kW) and 2,000/4,400 lb-ft of torque.
In regards to charging, the endurance will be capable of AC charging using and 11 kW on-board charger, as well as DC fast charging achieving a 20-80% state of charge in 30-90 minutes.
The Lordstown Endurance will have a starting price of $52,500 ($45,000 after deducting federal tax credit of $7,500) which includes a 3-year bumper to bumper warranty and an 8-year battery and hub motors.
The all-electric Lordstown Endurance pickup truck is scheduled for market launch in September 2021.