On the heels of its unveiling, Hyundai is teasing the interior of its highly anticipated electric IONIQ 5.
After announcing its "IONIQ" EV brand last year, the South Korean automaker is getting ready to unveil the first of three promised EVs under the brand over the next three years.
According to the automaker, the new IONIQ brand will feature next-generation all-electric vehicles and push towards the companies goal of becoming "one of the world's top EV manufacturers."
The midsize CUV was already confirmed to be the first EV to launch under the IONIQ brand, and is still expected to be unveiled early this year. With its unveiling only days away, the company has been teasing the vehicles features, the most recent of which was bi-directional charging. We were also able to see almost all of its exterior design thanks to several images released by the automaker last month.
Now, just days before its official unveiling, Hyundai released a new image teasing the interior of IONIQ 5 electric CUV: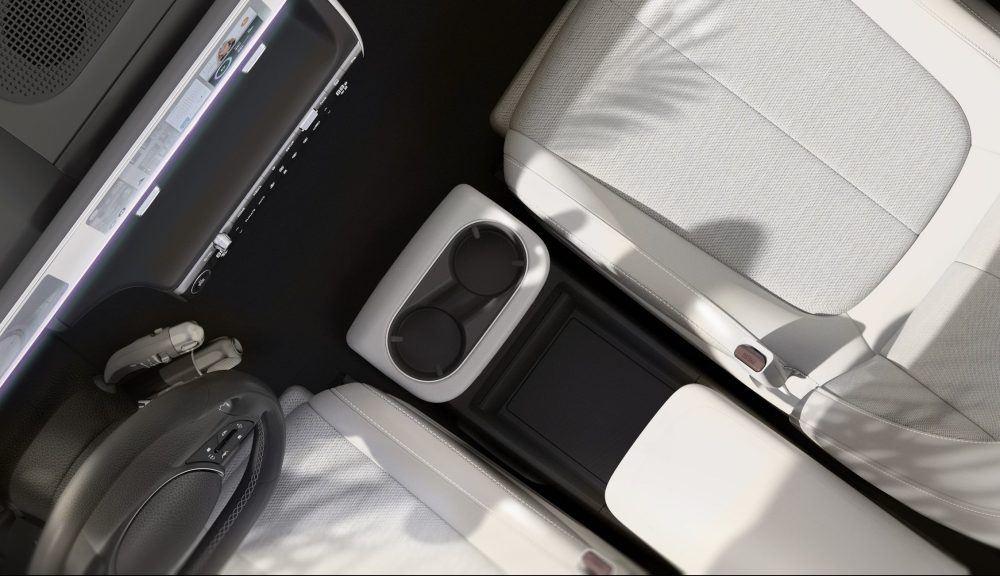 A black and white minimalist design, that is modern and clean and which Hyundai claims to be made with "primarily eco-friendly materials": "Furnished with primarily eco-friendly materials and textiles, the interior design reflects consumers' rising interest in personal transportation that supports well-being as well as demand for more ethical and sustainable products.
The automaker noted that the E-GMP platform allows for a long wheelbase enabling more "living space" inside the car."
Hyundai also noted that the newly designed center console allows for ample space as it can be moved back and forth along with the front seats: "IONIQ 5's driver and passengers can freely enter and exit the cabin on either side when parked in a narrow spot, because the flat floor allows the center console to slide back and forth. This resulted in a fundamental rethink of the conventional center console and to offer greater function than a static storage box. The newly developed 'Universal Island' replaces the center console and becomes the centerpiece of the IONIQ 5's living space experience."
The IONIQ 5 is set to be unveiled during a virtual event geld by Hyundai on February 23.