Hyundai has lifted the veil on its 45 concept-inspired kiddie EV with Emotion Adaptive Vehicle Control (EAVC) technology. The company's smallest EV to date debuted as the star of a 6-minute short film that shows it's benefits when used as a mode of transportation for children who need an extra push when it comes to receiving treatment at SJD Barcelona Children's Hospital in Spain. 
As Hyundai explains "the journey from the hospital bed to the treatment room is a nervous and anxious trip for young patients." What is possibly the most stressful period for a child is now becoming a little bit easier thanks to Hyundai's new mini EV. The key technology of Hyundai's project is the EAVC. It enables the mini EV to read the child driver's emotion and then provide the best environment with the help of artificial intelligence All while allowing medical personnel to monitor the child without direct contact.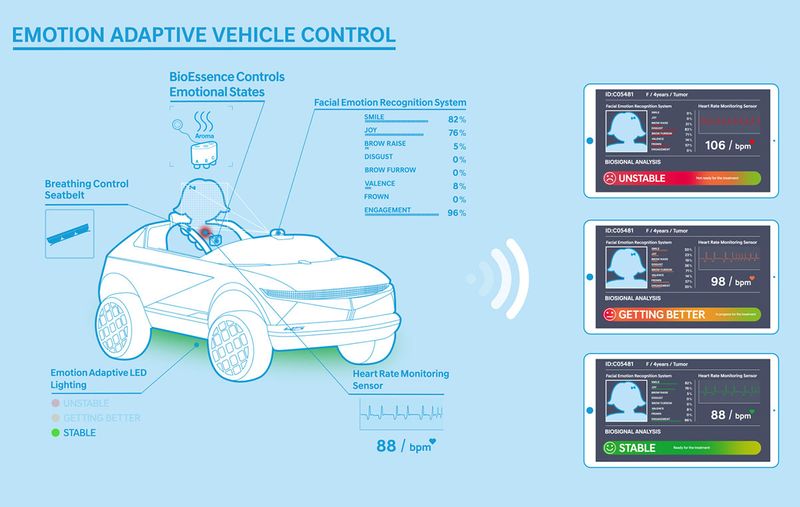 After entering the mini EV, the EVAC will monitor not only the child's emotions, but also their pulse, respiration, and skin impedance. These measurements are then used to decide the proper course of action each child requires on their road to treatment. It even uses music, lights, scent dispenser, and blowing bubbles to help ease the child's anxieties. Techonolgies found in the EAVC feature include Facial Emotion Recognition System, Breathing Exercise Belt, Heart Rate Monitoring Sensor, Emotion Adaptive Lighting, and Emotion Adaptive Scent Dispenser. 
If you don't like people seeing you cry, you may want to watch the 6-minute film alone. It features the story of a little girl who is nervous about going into treatment, but finds enough comfort from the mini EV to face her fears. Using all the features mentioned above the mini EV helps calm the young girl and gives her the courage she needs to conquer whatever may lie in her path.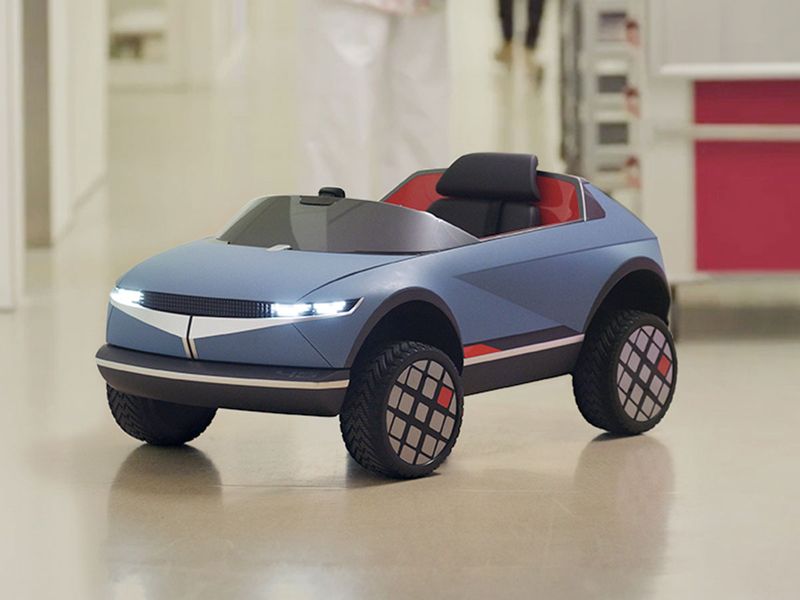 Hyundai has been donated the mini EV to the hospital, and it is already being utilized by children who are on their way to treatment. Check out the full 6-minute short film below.