The 17th Guangzhou International Automobile Exhibition has been going on this week and is just about over. Many things were expected to come out of the exhibition but Xpeng Motors has really put in work this time around. The Chinese electric vehicle manufacturer not only announced it was going to be the first OEM to offer lidar technology on a production electric vehicle, but also unveiled a limited edition version of the P7 called the P7 Wing.
Xpeng said about the exclusive vehicle: "The new flagship limited edition is designed to maximize the sporty and dynamic style of the smart EV sedan with a pair of specifically-designed scissor-style front doors that are traditionally only available in luxury sports vehicles" 
The limited edition flagship is available in an all-wheel-drive high-performance version as well as a rear-wheel-drive long-range version. It will come to market priced at RMB409,000 ($62,319 US) and RMB366,900 ($55,904 US) respectively, after the Chinese New Energy Vehicle subsidies. It quite a bump in price from the regular P7 but being a limited edition model, that is expected.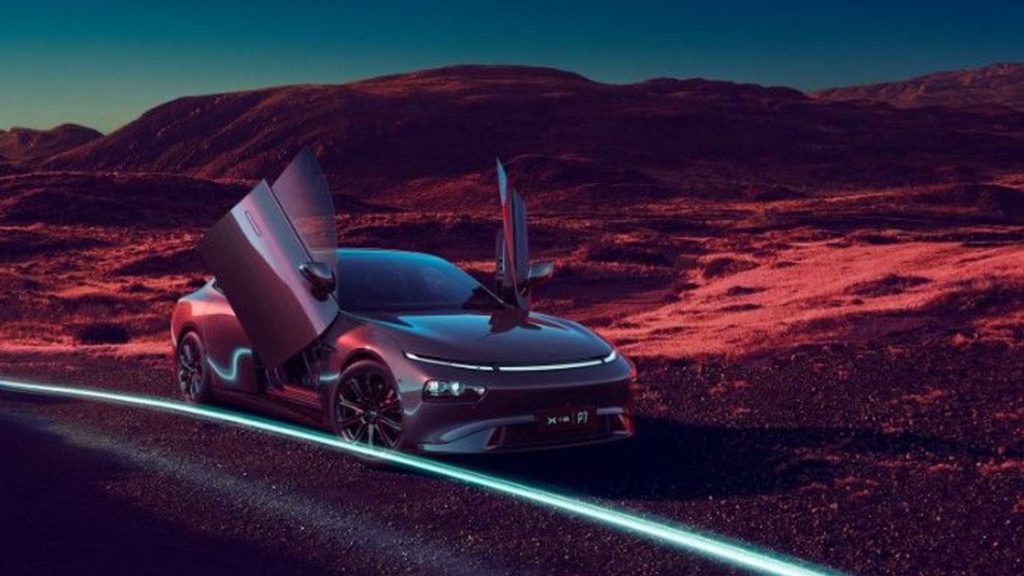 P7 Wing customers can personalize the angle at which the electric scissor-style doors open, which have two obstacle avoidance radars installed on the left and right sides. These radars automatically identify obstacles and control the doors movements accordingly. In addition, the doors can be unlocked via car key, car voice assistant, mobile phone APP, Bluetooth/NFC digital key, or control panel.
Furthermore, the P7 Wing sound system is fully loaded with an 18-speaker Dynaudio concert-hall style in-car sound system. It will also come equipped with XPILOT 3.0 hardware and software.
XPeng didn't reveal when the P7 Wing will be available for customers to purchase.