Headlines have been littered with news about Tesla's Full Self-Driving Beta, however, the experience of its vehicles for the broader fleet have not been forgotten. Today Tesla began pushing a new software update that includes improvements to existing apps and features.
According to Tesla's release notes:
"You can now change the Autopilot set speed by adjusting Controls > Autopilot > Set Speed to one of the following options:
SPEED LIMIT will set the cruise speed to the speed limit of the road and will adjust either to the Set Speed Offset that is specified or to the current driving speed, which ever is greater. The Set Speed Offset can be configured to a FIXED speed for all roads or to a PERCENTAGE that will vary based on the speed limit of the road. CURRENT SPEED will set the cruise speed to the current driving speed."
The update also improves its media and Spotify app including updated search user interface and gapless playback: "Spotify has been updated to make it easier to find and play content from your library, which now also includes collaborative playlists and podcasts. With gapless playback, you can enjoy playlists without disruption in between tracks. A Spotify home tab has been added to help discover new content which is customized based on your listening preferences."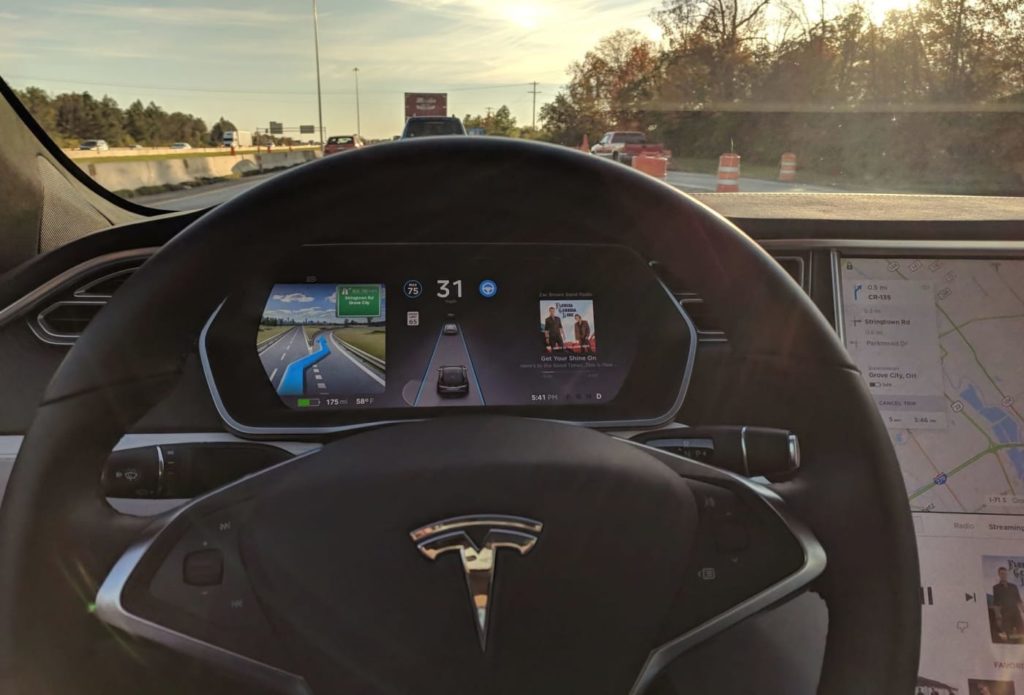 As far as its overall media app, Tesla said of the improvements: "The media search results are now rearranged for easier viewing. Results now also display based on the media source you are actively using, highlighting and making it more convenient to find what you are looking for. Search results when searching for specific items via voice has also been improved to show you more of what you are looking for."
In addition, Tesla is now giving users the option to hide media sources that are not being used: "You can now show or hide your preferred media sources in the Media Player. Go to the Audio Settings > Sources to hide the sources that you do not use. Media search results will also exclude all hidden media sources."
The 2020.44 software update is currently being pushed but could take up to a few weeks to reach the entire Tesla fleet.