Following the GMC Hummer EV "livestream" event, a lot of spectators were left underwhelmed. It wasn't actually a live event, there was no brand new electric pickup displayed on a big stage, and no executives answering questions. Instead, we were given a 6 minute long CGI commercial where we saw a Hummer EV plowing through tough terrain.
Shortly after its reveal, it surfaced that GM didn't actually have a working Hummer EV. Chief engineer Al Oppenheiser admitted "Interestingly enough, we don't have a vehicle yet. We're building our first test vehicle as we speak; the vehicle you see in the video is our display vehicle."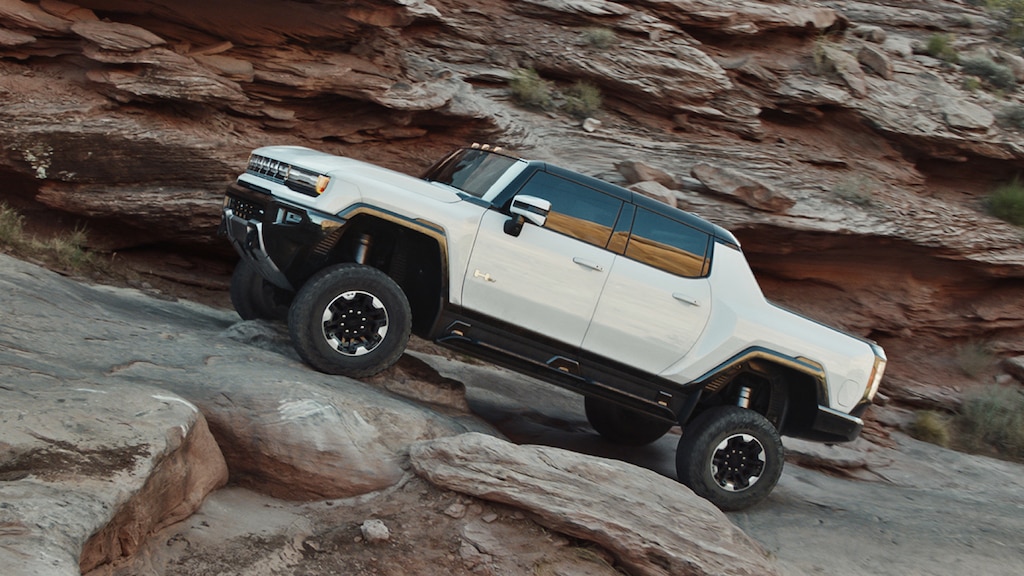 The company explained it does have a working prototype, however, it is not fully functional. Now, in a new video uploaded to the Speed Phenom Youtube channel, we see the first Hummer EV prototype moving under its own power.
It may not be the off-roading, speedy 0-60 mph, crab walking electric pick up you expected, however it is the most detailed and revealing footage to date. In addition, you get a much closer look at the interior and exterior of the the Edition 1 vehicle.
Check out all the details in the full video below: