After declaring bankruptcy in November 2013, Henry Fisker returned to the automotive market in 2018. Fisker retained the Fisker brand name and unveiled their new EMotion all-electric vehicle. The startup claimed the EMotion would have a 400-mile range on a single charge. Fisker also claimed they developed their own battery technology for the new vehicles. A a solid-state battery "breakthrough" for electric cars with "500 miles range and 1-minute charging." Come to find out that this wasn't the case and the company's upcoming electric vehicles would in face use regular li-ion battery cells.
One of those upcoming electric vehicles for the company is the Fisker Ocean. Fisker unveiled the electric SUV earlier this year astheir first production vehicle.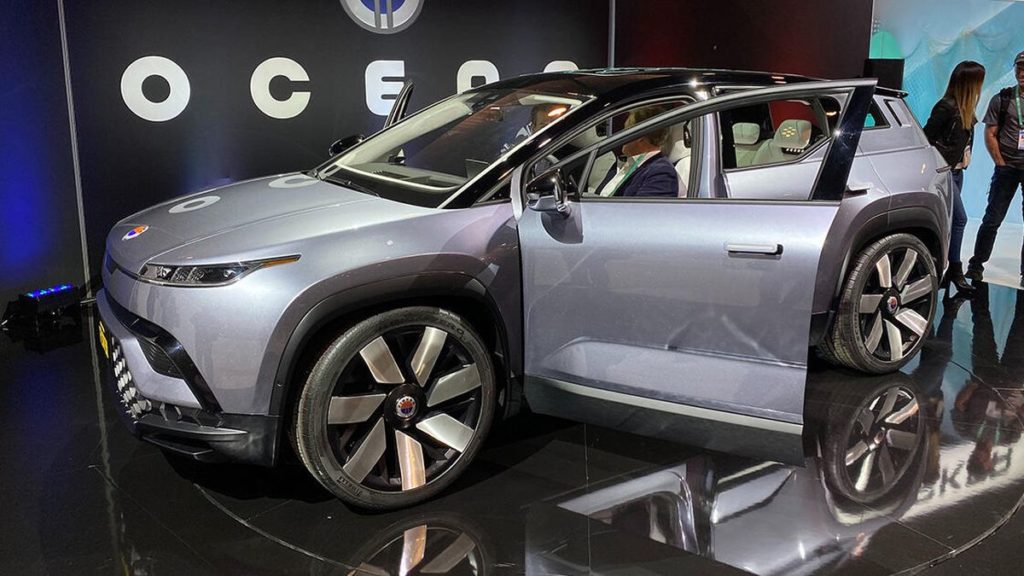 Now we are learning that Fisker will partner with Magna in building the Ocean electric SUV: "As part of Magna's strategic direction to support traditional automakers as well as new entrants, the company announced today that it has signed agreements with Fisker Inc. that provide the framework for a platform sharing and manufacturing cooperation for the Fisker Ocean SUV. Fisker, an e-mobility automaker, announced plans to start production in the fourth quarter of 2022."
President of Magna, Swamy Kotagiri, said about the announcement "We are very happy to be able to work with Fisker on such an exciting, sustainable product and to see what additional opportunities this cooperation may bring. This is a great example of our strategy to leverage our strong portfolio to scale for future mobility needs and utilize our full vehicle engineering and manufacturing capabilities. This is a unique competitive position for us, particularly with new mobility players and OEMs seeking to expand their electrified offerings."
The Fisker Ocean is expected to have 250-300 miles of all electric range and has been dubbed by the company "The World's Most Sustainable Vehicle." It has a starting price of $37,499 and $29,999 with the US Federal Tax Credit (if applicable). Deliveries are expected to begin in 2022.