Tesla has been up in the air on where to build its next Gigagfactory for quite some time now, but the company has finally decided on Austin, Texas.    After the release of the company's Q2 2020 earnings results, Gigafactory Austin is official and CEO Elon Musk has confirmed that work has already begun on the site.
CEO Elon Musk described the project as much more than just an electric vehicle factory, going so far as to say it will be an ecological paradise that will be open to the public. Musk described Tesla Gigafactory Austin saying "It's about 2,000 acres and we're going to make it a factory that is going to be stunning. It's right on the Colorado River. So we're actually going to have a boardwalk, where there'll be a hiking/biking trail. It's going to basically be an ecological paradise, birds in the trees, butterflies, fish in the stream, and it'll be open to the public as well. So not closed and only Tesla. So if anyone's interested in working at Giga Texas with engineering, production, whatever the case may be, please let us know."
The mostly unoccupied land acquired lays next to a small part of the Colorado river and has nothing but a concrete plant residing on it.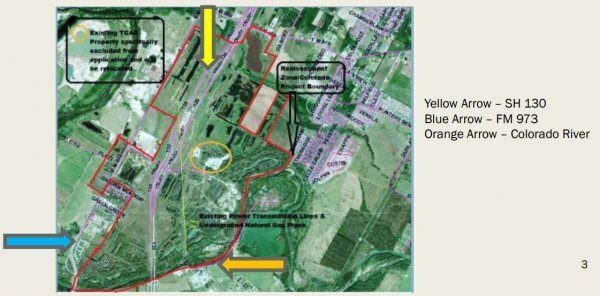 We've heard Musk talk about turning the company's manufacturing plants into attractions in the past but have yet to see any type of action towards the goal. The Fremont factory in California isn't necessarily open to the public but allows owners to tour. The automaker occasionally offers tours of Gigafactory Nevada. 
Aside from the production of the Cybertruck and Model Y at the new factory, the CEO has released more information about additional production that will be performed at Gigafactory Austin, including the Tesla Semi. During an interview, Musk stated "We're going to be doing a major factory there. And it's also where we will be doing Cybertruck there, the Tesla semi, and we will be doing Model 3 and Y for the eastern half of North America." 
Tesla expects to have a general assembly line for the Model Y by the end of the year.