Tesla has announced during the launch of its financial results for the second quarter of 2020 that it has already selected the location of its fifth Gigafactory. Later Elon Musk has finalized the final summons, confirming the rumors that pointed to Texas: finally, the factory will rise in Austin, the capital of that State.
The new plant, which will probably be named Giga Texas or Giga Austin, will initially be in charge of producing the Model Y for the East Coast of the United States and the Cybertruck pick-up. Currently, the factory will exclusively handle these models, since the Semi and the Roadster will initially be built in California.
Tesla recently acquired extensive land outside Austin to build the factory. This deal has been closed following the approval of an incentive package that includes significant tax breaks for the plant. The company has confirmed that preparations have already begun to undertake its construction.
The Austin Gigafactory will be of enormous importance for the future of Tesla. It will increase the production rate of the Model Y (a model that, according to the brand itself, will become the most demanded of its range by far). It will handle the exclusive manufacturing of the Cybertruck, a key model for the company in the United States.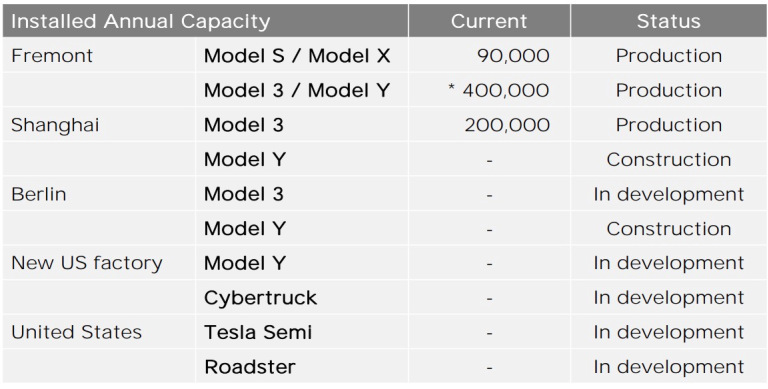 The truth is that the announcement of the construction of the new plant has also served to show Tesla's enormous ambition regarding the Model Y, which will be produced in two American plants (Fremont and Austin), one Chinese (Giga Shanghai), and the other German (Giga Berlin). In other words, the family SUV will be manufactured in a total of four different locations.
Possibly one of Tesla's intentions with this new factory is to alleviate Fremont's workload, which currently produces the Model S, Model X, Model 3, and Model Y. Some rumors suggest that the Model S and Model X will receive a big update at the end of the year, which could lead to an uptick in demand.