Earlier this month, Tesla CEO Elon Musk revealed that an is updated version of its Cybertruck should be expected in Q2 of this year. Now the CEO is teasing one of the updates that will come with the new version.
In November of 2019, Tesla stunned the world when it unveiled the Cybertruck, and no one can forget the window crack heard around the world. The EV giant presented the tank of a truck with production expected to start in late 2021. Since its unveiling, Tesla has taken time to refine and tweak the electric pickup while it prepares for volume production.
The CEO was previously noted discussing and update to the Cybertruck's adaptive air suspension as well as making the truck smaller. However, following a design review in May of last year, Musk vetoed plans for a smaller version.
The Cybertruck may not be getting smaller anytime soon, but we should expect some modifications to the design and dimensions with its upcoming update.
When asked to tease a little bit about the updated Cybertruck, Musk responded:
According to Elon Musk himself, the updated Cybertruck will come sans door handles. Upon its unveiling, the Cybertruck prototype was equipped with the same door handles as the original Model S. Door handles that flush to the vehicle's body, that in order to activate, someone with a key must approach the vehicle. If the vehicle is unlocked you simply push on them and they will present themselves.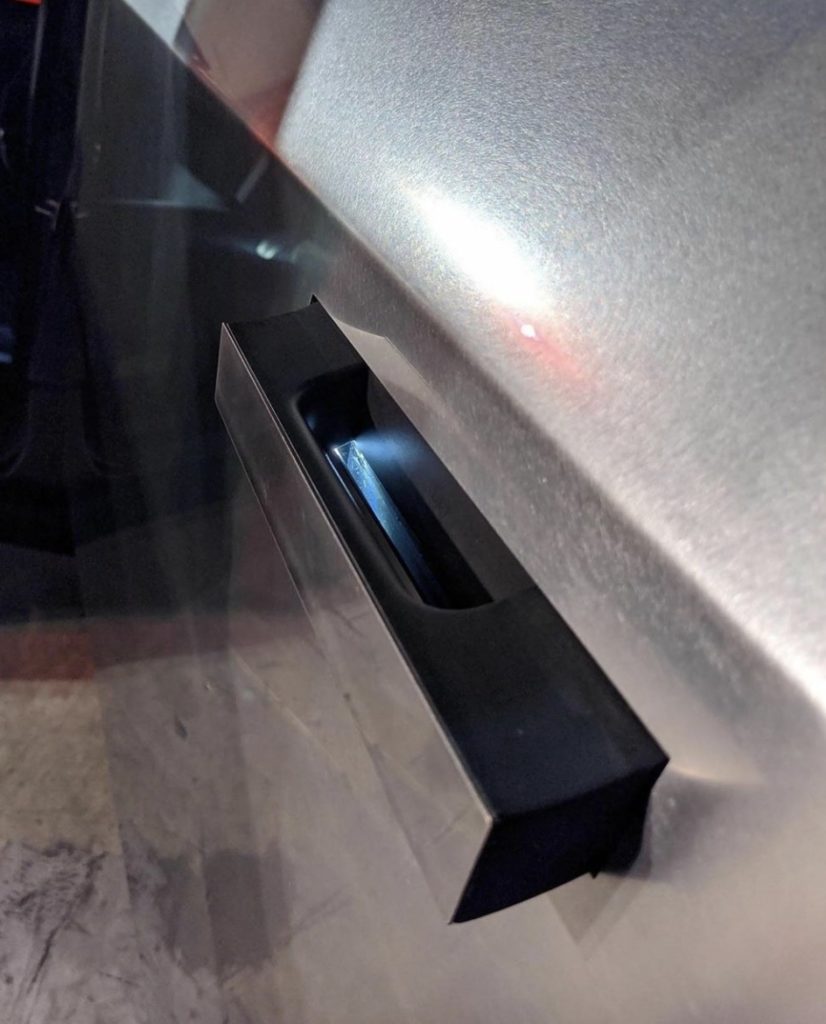 We don't know how, or what other types of technology the EV giant is planning to integrate and present in the updated Cybertruck, but it isn't the first time Tesla has worked on this type of feature. In 2015 the automaker revealed it had begun working on self-opening and closing doors. We'll just have to wait until the updated version of the Cybertruck is revealed to see what kind of magic Tesla has up its sleeve this time.