Leading up to the start of production, GMC is hyping up its upcoming GMC Hummer EV in the form of teasers. In addition to the new teaser, GMC revealed that the SUV version of the all-electric truck will be presented in a matter of weeks. 
Last week we got to see the Hummer EV showcase its "Crab Mode" in a testing teaser from GMC, now we are getting a chance to see the beast take on sub-zero conditions in Michigan's Upper Peninsula.
According to the company, the team put the "supertruck" through the ringer on snow, ice, steep and split-mu grades: "Key tests include integrating its powerful all-wheel drive torque distribution with the traction control system, as well as calibrating and testing the electronic stability control system."
In regards to the SUV version, GMC said that it will be publicly revealed on Saturday, April 3, during the NCAA's Final Four. The teaser image provided by the automaker is reminiscent of the Hummer most people are used to seeing.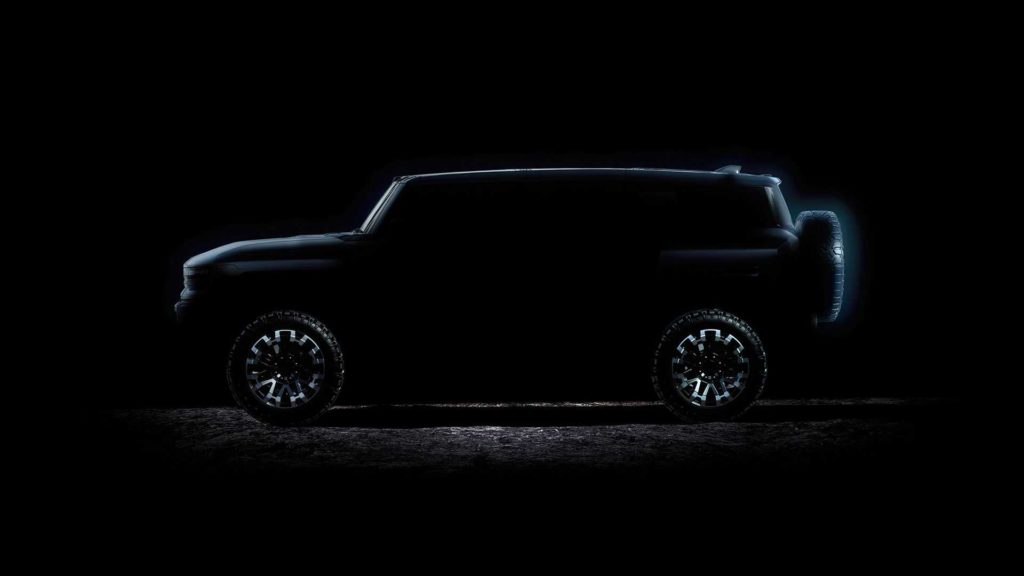 With the race to see who will bring the first all-electric truck to market getting tighter by the day, it may not be about when the truck arrives, but the spec its arrives with. The specs that GMC has touted thus far suggest that the Hummer EV will be among the most capable.
The GMC Hummer EV is expected to come equipped with a battery pack of over 200 kWh, giving it a range of over 350 miles. We can expect around the same for the SUV version with the same pack, however, that number could change once the aerodynamics of the rear part of the vehicle are factored in.
The first available and most expensive version is the Edition 1 model which GMC already announced sold out in a matter of minutes. The Hummer EV 3X is slated to be the next available model but won't be available until Fall of next year. The Hummer EV 3X comes with a starting price of $99,995, followed by the more affordable Hummer EV 2X and 2 models starting at $89,995 and $79,995 respectively. The Hummer EV 2X is expected to be available in Fall of 2023 while the Hummer EV 2 is expected Fall of 2024.