A few hours ago, Hyundai presented the IONIQ 5, its first electric car based on the E-GMP modular platform. This vehicle with retro-futuristic aesthetics will compete in the D-SUV segment (family SUVs), one of the categories that will electrify the fastest in the coming years thanks to models' impulse such as the Tesla Model Y or the Volkswagen ID.4.
The Hyundai IONIQ 5 will be marketed in four versions: Standard Range and Long Range; here are the details: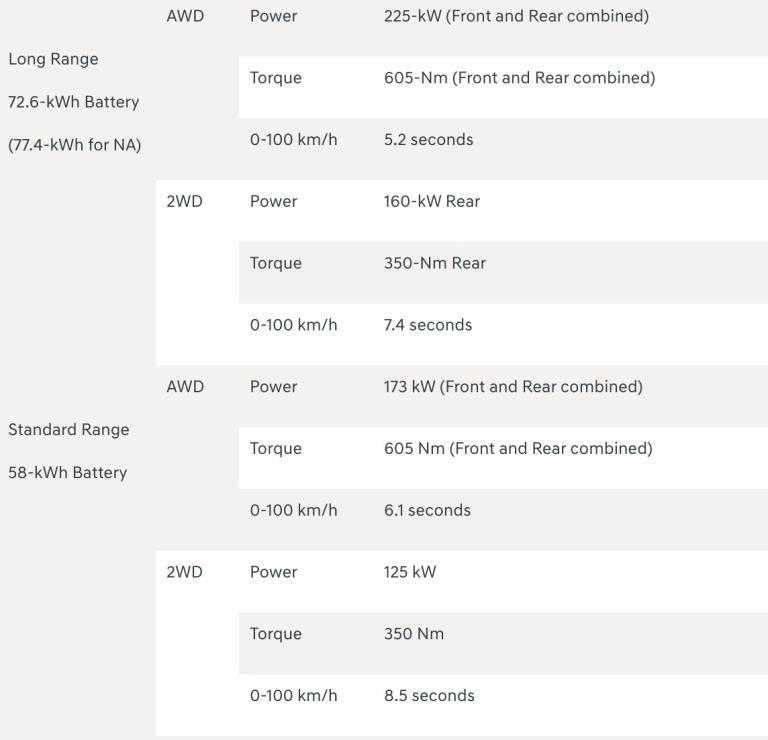 The Long Range 2WD version will be capable of reaching a maximum range of over 270 miles; Also, the vehicle will be able to charge a maximum of 350 kW of power in direct current thanks to the use of an 800-volt electrical system, which will allow it to go from 10 to 80% charge in 18 minutes, recovering 100 km WLTP in 5 minutes.
The starting price of the Standard Range 2WD variant in Germany will be 41,990 euros before aid and probably in the US between $30,000 and $40,000. On the other hand, Hyundai has confirmed that it will offer the special launch edition "Project 45" in some select markets, including all possible optional equipment as standard (sunroof, 20-inch wheels, Head-up Display with augmented reality …).
The countries that will receive the IONIQ 5 "Project 45" will be Germany, France, Norway, the Netherlands, and the United Kingdom. This 3,000-unit limited edition, scheduled for first deliveries in the second quarter of this year, will be based on the Long Range 4WD variant. Its price in Germany will be 59,550 euros and will include two years of free subscription to IONITY.