BMW announced its goal to double its sales of fully-electric vehicles in 2021 according to a new report from Reuters. The German carmaker will go head to head with several huge manufacturers to release new models that comply with CO2 emissions targets while presenting the most up-to-date technology.
BMW will include plug-in hybrids in its plan that aims for a 50% sales increase of electrified vehicles compared to what they saw in 2020. Last year, the German automaker managed to sell close to 193,000 electric vehicles including plug-in hybrids. No sales volume was released for fully electric vehicles in 2020, however, BMW said on Tuesday its global EV sales in 2020 rose 31.8% and accounted for 15% of its sales in Europe, meeting the company's meet its 2020 European Union emissions targets.
Arguably BMW's biggest competitor is Tesla, which managed to deliver a whopping 500,000 full electric vehicles last year and is slated to deliver twice as many in 2021, according to some optimistic top Wall Street analysts.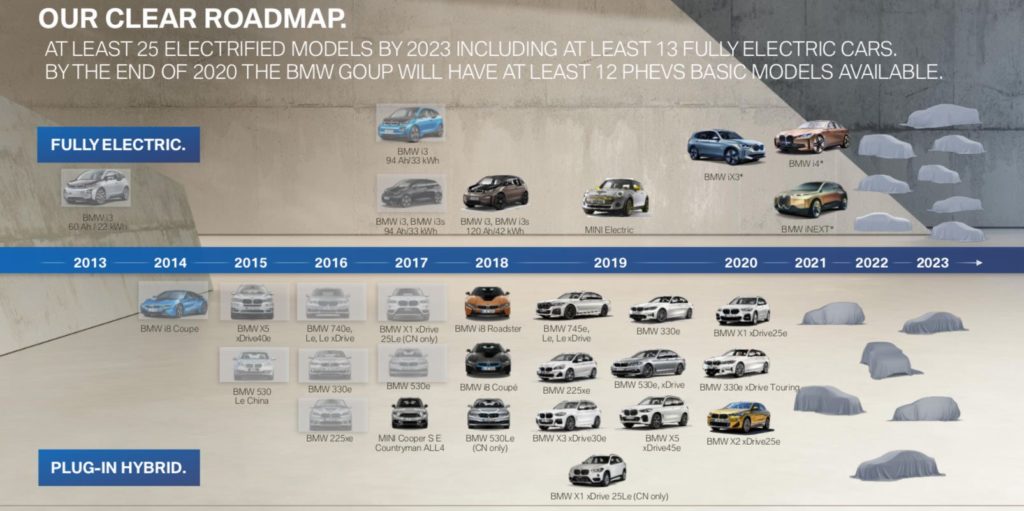 With BMW's plans to offer up to 25 different plug-in models by the end of 2023, the growth of its electric vehicles sales will almost undoubtedly continue.
As we begin 2021 with a new President-elect and Democrats in control of Senate, the future of electric mobility is looking even more promising. With this will come more emissions targets, as well as a ban on the sales of new fossil-fuel vehicles starting in 2030. However, it will also likely bring more EV tax credits as well as other incentives to promote the adoption of electric mobility boosting the allure to make the switch even greater.