With the accelerated adoption of electric mobility, it has been an exciting time for electric car manufacturers, in an otherwise heartbreaking year. Many automakers are seeing drops in sales for 2020 as the hardships brought on by the coronavirus pandemic wreaked havoc on the not just the auto industry, but our entire economy. However, the growth in sales of electric vehicles seems to be making up for losses in ICE sales, and can even be considered a silver lining. 
BMW is no exception to this scenario. The BMW Group saw a 55% increase in EVs in Q4 of 2020 with the delivery of 76,246 plug-ins globally, giving the German automaker an overall plug-in vehicle sales volume of 11.1%. The last four months of the year were particularly strong thanks to the increased production at Plant Spartanburg. To date, BMW offers 13 different plug-in models in 74 markets.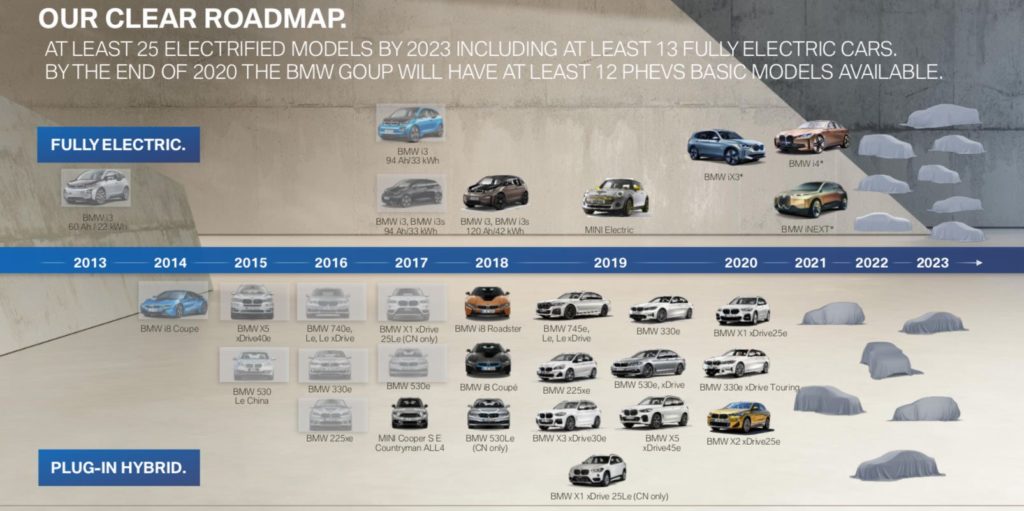 Bernhard Kuhnt, president and CEO of BMW of North America, commented on the difficult year: "There is no doubt that 2020 was a challenging year for automotive sales, but we have found that these challenges were due more to the circumstances, rather than consumer demand."
Kuhnt added: "We owe our dealers and regional teams a lot of credit for their flexibility and dedication while adapting to the situation. With their support we felt very confident throughout the second half of the year as consumer deliveries grew quickly — even exceeding own expectations."
Through out 2020 BMW managed to deliver a total of 192,646 plug-in cars a 31.8% increase compared to 2019 (via AutomotiveWorld): "As an e-mobility pioneer, the BMW Group sold a total of 192,646 electrified BMW and MINI vehicles worldwide last year – an increase of a third (+31.8%) over 2019. This means that electromobility is also a significant growth driver for the company in absolute terms. Sales of fully electric vehicles rose by 13 percent, while plug-in hybrid sales climbed by almost 40 percent. In Europe, electrified vehicles already accounted for 15 percent of total sales."
BMW has plans to offer up to 25 different plug-in models by the end of 2023, so the growth of electric vehicles sales for the brand will almost undoubtedly continue.