Karma Automotive's budget friendly version of the Revero GT, the GS-6 has officially been added to the EPA database. It seems pretty certain that the PHEV has the same powertrain as its more expensive older brother as it has the same range and efficiency seen the the Revero GT.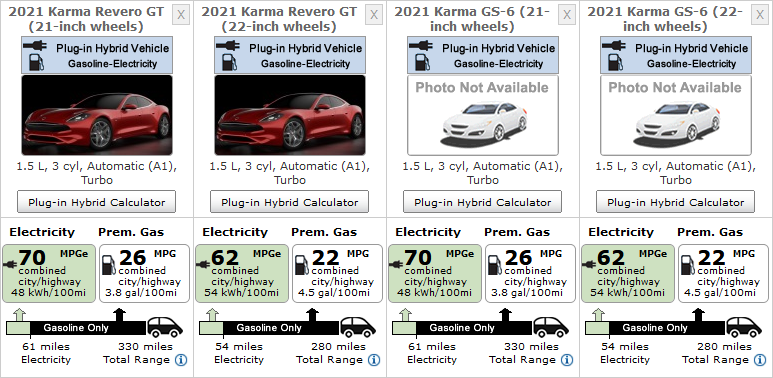 It shows an impressive range for a PHEV with the 21" wheel version equipped with 61 miles (98.1 km). However, with a 28 kWh battery and only a 61 mile range, its safe to say the model doesn't have the greatest efficiency (via insideevs):
If you thought the 21" wheel version was bad, don't even look at the 22". The 22-inch wheels use 13% (or 7 miles) of all-electric range and 18% (or 50 miles) of the total range:
It may be nicer on your pocket book but is it really worth the lack of efficiency? You be the judge.