Read The Full Article On: Investorplace


One analyst called the 1999 inclusion 'essentially a huge gift from the index to current shareholders'
Tesla (NASDAQ:TSLA) is set to become the largest company ever added to the S&P 500 index, as of Dec. 21. Tesla stock investors have rejoiced over the news that the stock will finally be joining the S&P. The stock has rallied and bulls see the addition as a validation of their investment. It will also reportedly drive more than $80 billion in passive fund buying in the stock.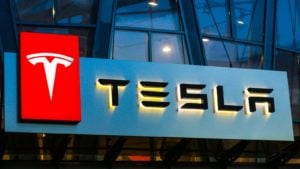 Source: Vitaliy Karimov / Shutterstock.com
Given Tesla's size and growth, it's difficult to find a similar situation in the past for comparison. But after digging into the numbers, I believe Tesla today looks a lot like Yahoo! did back in December 1999.
Tesla Stock Vs. Yahoo
On Nov. 30 1999, Standard & Poors announced Yahoo would be added to the S&P 500. Let's start our analysis a couple of years earlier.
Yahoo went public in April 1996. It finished its first day of trading with a market cap of $848 million.
On Nov. 30, 1998, exactly one year before it was added to the S&P 500, Yahoo shares closed at $24. On Dec. 1, 1999, the day after the S&P 500 announcement was made, Yahoo shares closed at $57.22. After factoring in a two-to-one stock split on Feb. 8, 1999, that price adjusts to $114.44. In other words, Yahoo shares rallied by 376% in the year leading up to the announcement.
Yahoo actually ended up joining the S&P 500 on Dec. 9, 1999. That day, the stock closed at $85. So in the nine days leading up to the addition, Yahoo rallied 48.5%. "It's essentially a huge gift from the index to current shareholders," said Arthur Newman, back then an analyst for Schroder & Co.
Tesla's numbers don't match up perfectly by any means, but they are very similar. Tesla stock is up 716% in the past year and has rallied 52.6% since S&P announced its addition in November. In other words, Tesla's gains prior to the addition were a bit more extreme than Yahoo's.
1999 Yahoo Bull Case
I can already hear the Tesla investors saying "Tesla is no Yahoo." Yahoo is an archaic relic that was left behind by companies like Alphabet (NASDAQ:GOOGL) and Twitter (NYSE:TWTR). That conclusion is perfectly clear… in hindsight. But here's a look at what Yahoo was in 1999.
In 1998, Yahoo was the single most-popular homepage on the internet. It was also by far the most popular search engine in the world. In 1999, Yahoo reported 190% year-over-year revenue growth.
Yahoo's market cap skyrocketed from under $10 billion in mid-1998 to a peak of more than $110 billion in 2000.
After another two-for-one split on Feb. 14, 2000, Yahoo shares traded at a split-adjusted $35.64 on Dec. 10, 2001. The stock dropped 68.8% in the first two years following its addition to the S&P 500.
In 2002, Yahoo reported impressive 33% revenue growth. However, the bubble stock never returned to its glory days. Yahoo's market cap never even touched $60 billion ever again.
In the past few weeks, I've been contemplating whether or not Tesla's addition to the S&P 500 will ultimately mark the top for Tesla stock. I believe there's a very good chance it could.
How To Play It
There's an argument to be made that Yahoo was in a better position in 1999 than Tesla is in today. Both companies have impressive revenue growth, but Tesla's 39.1% growth last quarter is nothing compared to Yahoo's 190% growth in 1999. Yahoo shares rallied 376% in the year leading up to its S&P 500 news. Tesla shares may be even more overheated, up 716%.
Both companies are/were market leaders in massive long-term growth markets. For Yahoo, it was internet search. For Tesla, it is electric vehicles. However, Tesla is attempting to disrupt a long list of legacy automakers who dwarf Tesla in cash flow and resources. Yahoo was essentially entering a market that was wide open, making its path to success much easier.
Yahoo is not unique. A recent study of 31 years of data found stocks that join the S&P 500 as one of its 100 largest constituents average a 7% decline in the following year. Tesla is on track to be the sixth-largest S&P 500 component.
It remains to be seen whether or not the S&P 500 addition is the ultimate sell-the-news event for Tesla. Either way, the stock is extremely overvalued compared to both auto peers and high-growth tech peers.  I certainly wouldn't short Tesla stock heading into the S&P 500 addition. But buying Tesla at bubble prices is one of the most dangerous investments you can make.