According to the Italian manufacturer, the new generation of the Fiat 500 arrives with a car that does not retain a single screw from the old series. The Nuova 500, as it is called in its native country, is inspired by its shapes more than ever in the old 500 from the year 57.
One of the most prestigious media in all of Europe, the Quattroruote magazine, has just advanced the first data obtained from the in-depth test, published in its December issue of the electric car called to take the Fiat to the mobility of the future.
Quattroruote tests are a guarantee, thanks to the fact that the magazine has a benchmark test circuit throughout Europe to thoroughly test all aspects of a vehicle.
The new generation of the 500 is a leap forward from the car on which the Fiat brand's future depends. The vehicle incorporates a driving position that provides better support and comfort when sitting behind the wheel. Furthermore, this electric version presents the latest-generation infotainment system used by other models in the future.
The 500 grows in size, comfort, and state-of-the-art technology, such as level 2 driver assistance systems that place it at the same level as the most advanced offered by other brands.
First Autonomy Data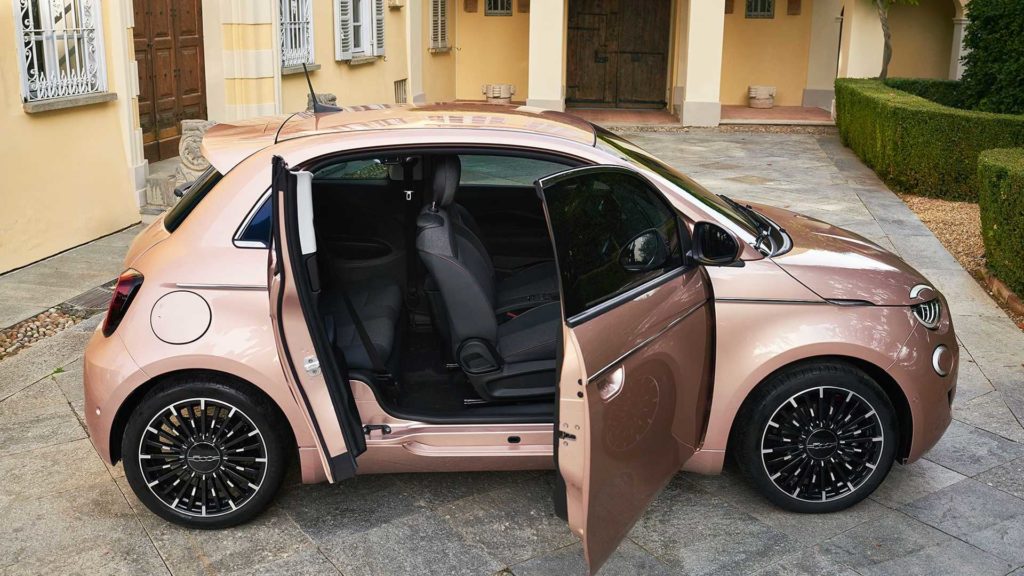 We are waiting to know the details of the test and the exact figures for consumption. The mythical Italian magazine advances exciting data that brings us closer to reality, apart from what is indicated by the WLTP or EPA homologation cycles.
With a full charge, the agile car can do "almost 190 real miles" in an Italian city's complicated traffic. A figure that allows you to enjoy one of the most elegant proposals on the market in the environment where it best shows its capabilities: urban environments.
One hundred ninety miles of autonomy means that those people who do not have their charging point or private garage space will be able to use a genuinely spacious and comfortable car for their segment that, with one charge, can use the car for a whole month during weekdays.
The charging capacity of 85 kW allows the electric 500, according to the media, to recover in half an hour the necessary charge to transport the electric car from Monday to Friday for a month, in the typical daily trips of the city.
If we want to go on a weekend excursion with 'the new 500', the transalpine electric car's autonomy, as expected, is reduced a bit. After a typical route that combines secondary roads and highways on average, according to the Italian media, it covers 150 miles. It sounds fun for a beautiful car like that.