Throughout yesterday, Porsche revealed by surprise several secret prototypes as part of its #PorscheUnseen initiative, through which it showed the public some projects that, for one reason or another, did not come to fruition. The most peculiar of them all was, without a doubt, the Porsche Vision Renndienst electric van.
This vehicle was conceived as a reinterpretation of the German brand's service vans in competition decades ago. In fact, in German, Renndienst means "Racing Service." The Volkswagen Transporter T1 specifically inspires the prototype that Porsche used more than fifty years ago.
The firm has confirmed that the concept car has a skateboard-type platform, with flat batteries located in the underbody and electric motors integrated into the axles. Thanks to using an architecture of this type, it was possible to create a very spacious cabin with several passengers' capacity with an original layout.
The driving position is located in the center, as in the mythical McLaren F1 or the Tesla Semi, while the passengers are located on both sides. Despite everything, Porsche has not revealed images of the prototype's interior, probably because it is not finished (after all, the unit presented was most likely a simple 1:1 scale model).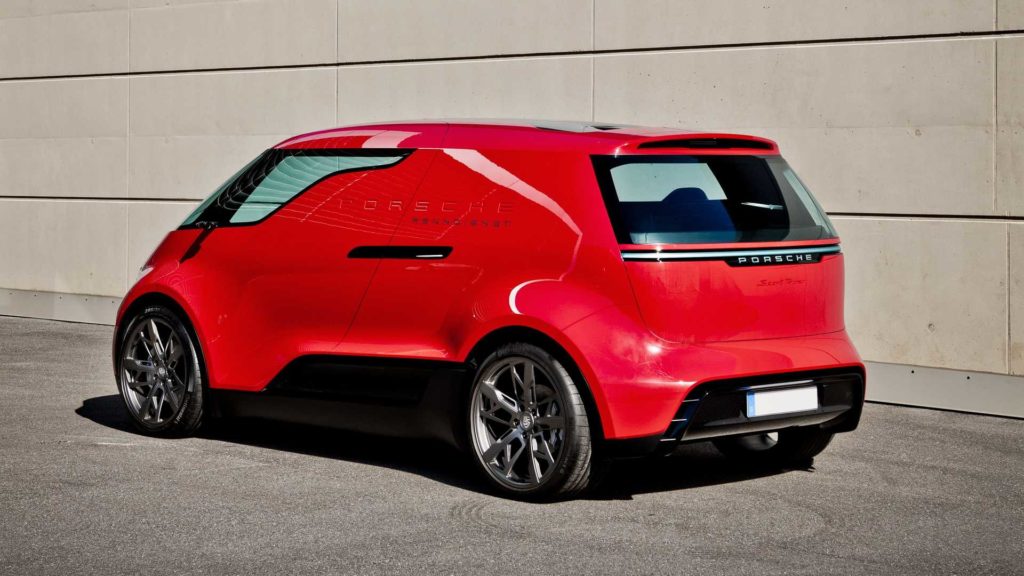 On an aesthetic level, only small details reveal that we are facing Porsche's development, such as the pilots attached to the width of the rear. The headlights, made up of double horizontal optics (a solution similar to that used by Genesis in its latest launches), are not reminiscent of any other brand vehicle. However, their four-bulb design mimics the typical daytime running light found in the Porsche range.
The A-pillar of the van is painted black, giving a visor-like floating roof effect. The line of the windows rises steeply and ends "mid-car," the rear being fully paneled. The truth is that the chances of Porsche deciding to market a vehicle of this type were almost non-existent, so if the prototype had seen the light at the time, it would possibly have been a lovely tribute to the past of the company.