Converting classic cars to electric is an activity classified by some as blasphemy, while its defenders argue that it involves maintaining a historic model without the associated pollution. This can be added to an enormous improvement in aspects such as reliability—something very important when we talk about brands like Alfa Romeo.
A small company called Electric Classic Cars, dedicated to converting classic vehicles into electric, has gone out into converting a classic Alfa Spider from the '80s.
For the work, the technicians will use a 90 kW (123 hp) electric motor that allows it to improve the acceleration performance of its original 76 kW (103 hp) gasoline engine, which amounted to 92 kW in its Quadrifoglio version.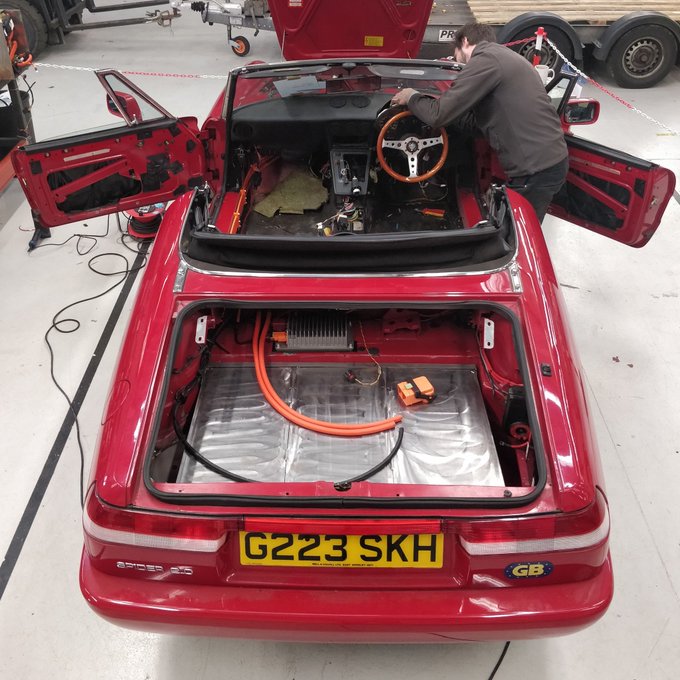 The battery is a pack made up of Tesla cells, from sinister units, which add up to a total capacity of 35 kWh, and for which they have not yet indicated the autonomy that it will achieve but which should be around 125 miles with each actual load.
We do not know details such as the type of load or the cost of this conversion since each project is personalized, but what we do know for sure is that this Alfa Spider will be the most reliable Alpha in the history of the brand, and also the most efficient and respectful with the environment.
A new example of the enormous range of possibilities that converting combustion cars into electric cars which can give us an economical way to make the leap to electric mobility and recover old classics and create skilled jobs in its preparation.