According to Ford, the upcoming Mustang Mach-E will be equipped with three driving modes: Whisper, Active and Untamed. According to the American multinational automaker these modes are "designed to immerse the driver in the moment by altering what they see, hear and feel from behind the wheel".
Whisper Mode lives true to its name and is "the most relaxing way to enjoy Mustang Mach-E. It activates lighter steering controls, a gentler accelerator response, and produces the quietest ambience inside the cockpit. Additionally, it helps maintain grip on wet and slippery roads by optimizing Brake Traction Control and has the option of a Low Gear function for even more control.
Active is the base mode which uses EcoMode to help maximize energy efficiency. It is the best mode for everyday use with a calming blue color inside the cockpit, and shows off its "fun-to-drive, thrilling Mustang performance".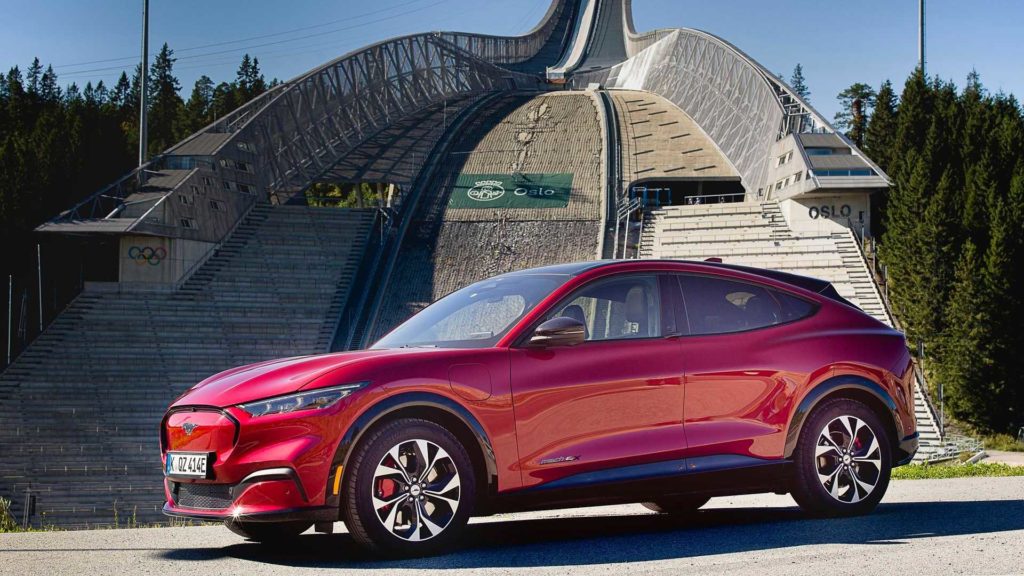 Untamed is what would typically be considered sports mode. A mode that according to Ford fully unleashes the cars potential. While in Active mode, the steering sharpens enhancing throttle response, interior sound is heightened, and the cabin turns a hue of sporty orange.
The Mustang Mach-E is equipped with 1 Pedal Drive capability regardless of the mode. The acceleration and deceleration are controlled through pressing or lifting-off the accelerator pedal with the brake pedal available when more braking power is needed.
Mustang Mach-E chief programme engineer for Europe, Matthias Tonn, stated "Mustang Mach-E gave us the opportunity to really tailor the driving experience and give the driver exactly what they want from their vehicle depending on how they feel that day. The vehicle becomes a companion that responds to you. Individual changes between each Drive Mode are subtle, but the overall effect can transform the driving experience in Mustang, exactly when you want it to."