The electric motorcycle sector has been mainly led by small startups that have gradually taken advantage of large groups' passivity to develop their name and technology progressively. But little by little, the big groups are presenting their plans. The last has been the Husqvarna brand, which has shown its first two proposals in the sector.
The first is the Husqvarna-E Scooter, which will have a 4kW (5.4 hp) engine. At first glance, a proposal shows a modern and beautiful line within a segment of scooters, usually with little imagination in their designs.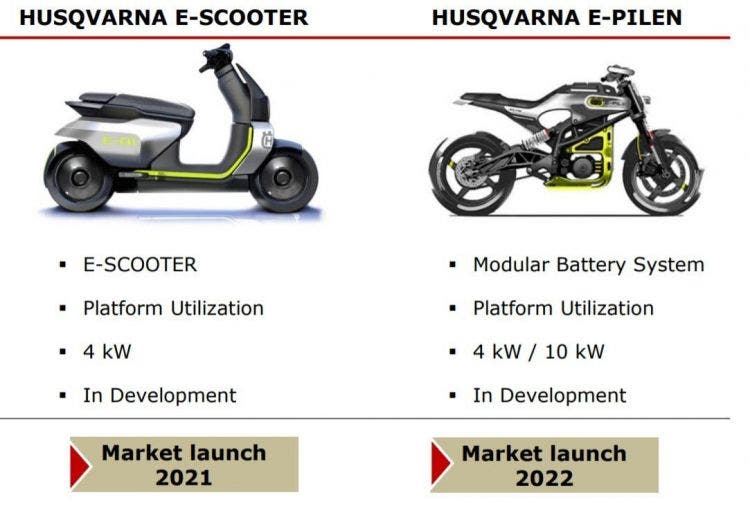 A model in which they have not given details such as the capacity of its battery, maximum speed, or autonomy, which will begin its production and sales as soon as early 2021.
Something more daring will be the second proposal, the Husqvarna E-Pilen. A motorcycle with a more aggressive design, with a naked body that shows the guts of this motorcycle. Unlike the scooter, in this case, we will find up to two versions, one with the 4 kW engine and another more performance that will reach 10 kW (13.6 hp). Nominal figures on paper will result in much more exciting peak powers, translating into remarkable accelerations in this 10 kW version.
In this case, those interested in the E-Pilen will have to wait a little longer, since its sales will not start until 2022.
We lack many details including their prices. Details that are expected to be released before the end of this year when scooter sales should begin, and according to some sources, are already in production.