During the last CES in Las Vegas, the North American company Damon Motorcycles presented a striking electric motorcycle. The HyperSport. Thanks to its specifications, this has become one of the most promising electric motorcycles on the scene thanks to its design, performance, and battery, to which it will now add the possibility of becoming a mobile generator thanks to V2H (Vehicle to Home) technology.
Thanks to its huge 21 kWh battery, Damon thought that it would be a good idea to differentiate yourself from other brands by adding this technology that in practice allows you to use the energy of the motorcycle and the charging system to export electricity. For example, serving as support for a home during a power outage, or powering a tent or caravan when we travel.
Kawasaki's first electric motorcycle will feature manual gearbox and quick charge. A battery pack that, in addition to a generous capacity, has a liquid cooling system, which allows the temperature of the set to be kept under control at all times, which will extend its useful life.
In addition to a novel system and so far unique on the market, the Demon customer will take home an electric motorcycle with a beautiful design, complete with devastating performance.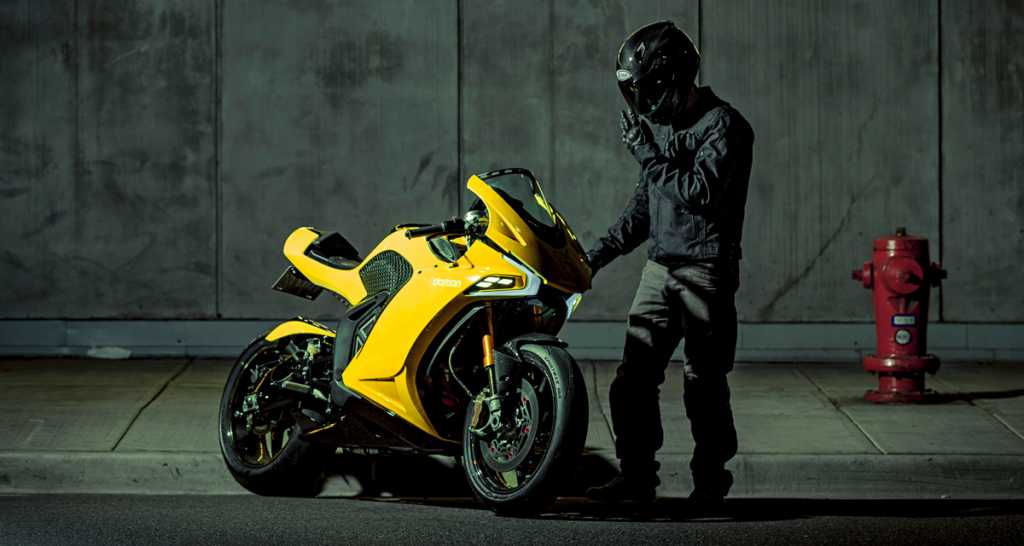 As we remember, the Damon Motorcycles Hypersport promises a real autonomy of about 142 miles in a mixed cycle, reaching a top speed of over 198 mph, all thanks to a power of no less than 160 kW (218 hp). It is capable of doing the 0 to 60 mph in less than three seconds, which places it at the height of the best hypercars and a charging system that will allow 100% charging in three hours.
Regarding prices, it will be offered in two versions: Hypersport HS and Hypersport Premier. The first will deliver a carbon fiber swingarm, Brembo brakes, and Ohlins suspension. The second will be limited to 25 units. The first deliveries will take place in mid-2021 and can already be reserved (the HS for $100, and the Premier for $1,000). The starting price will be $24,995, which is undoubtedly a reasonably competitive figure for everything that this impressive electric motorcycle offers.