The CHINESE battery manufacturer SVOLT has received a large order from the French automotive group PSA. This order will consist of supplying the French group with batteries for its electric cars in orders that accumulate more than 7 GWh.
SVOLT had already announced in February that it had received an order from a European manufacturer. At that time, Audi, BMW, or Daimler was named as potential customers in addition to PSA, which has finally been the one that has signed this important contract.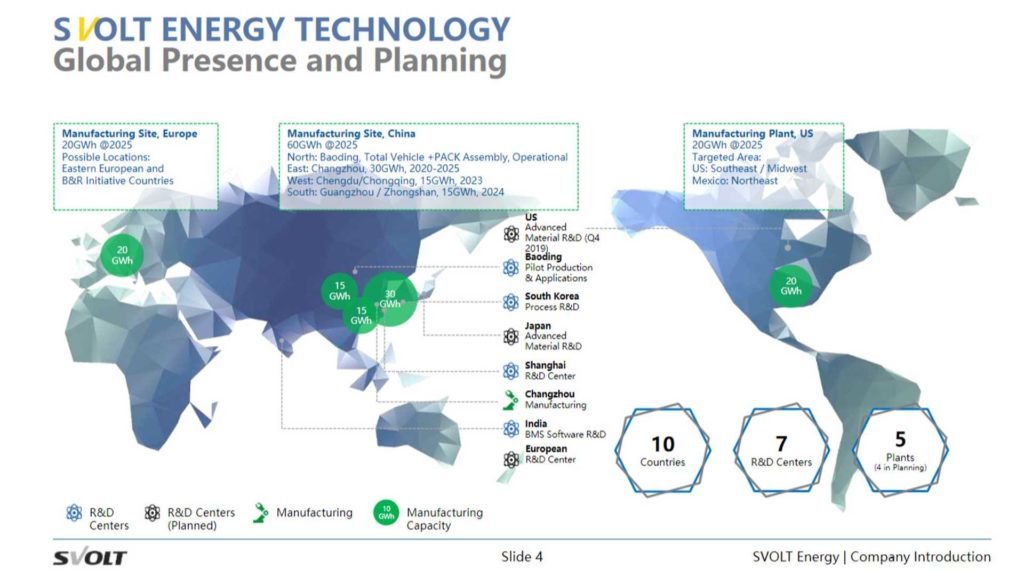 Not many details of the agreement have been given yet, as there are still fringes to clear as the type of chemistry they will use in the batteries that SVOLT will provide to PSA. However, we know that the Asian manufacturer has started to produce cobalt-free batteries; it even has a variant of the NCM 811. Still, there are also questions about when the supply of batteries will begin and how plants will be produced. We know that SVOLT has a plant in Changzhou, the first stage of which came into operation in the autumn of last year with a capacity of 4GWh, and later it will be expanded to 18 GWh.
SVOLT's plans are very ambitious with a goal of reaching a global production of 100 GWh, with 60 GWh to be produced in China, and the rest in the United States and Europe. In addition to the battery factory, SVOLT plans to build a cathode plant and research center in Europe. A project with an initial investment of 2,000 million euros will start this year, and the first stage of production will be launched in 2022.
As PSA is the company that has signed, it is expected that the European plant will be located in one of the leading production centers of the group, both France, Germany, Portugal, Slovakia, Spain, or through a joint venture with Toyota, also in the Czech Republic.
PSA currently purchases its batteries from South Korean company LG Chem and Chinese company CATL. PSA has already established its battery assembly facility at the Slovak Trnava plant, where the Peugeot e-208, among other vehicles, is built. In Vigo, it is also planned to assemble battery packs whose cells will arrive from LG, CATL, and possibly in the future even from SVOLT factories.
The PSA is also part of an EU-funded project with its German subsidiary Opel. The cell and pack factories will be built in France and Germany together with the battery manufacturer Saft, which is part of the Total Group, but which seems it will not be enough making it necessary to face the challenge of battery supply from different points of view both with its own production and with a variety of external companies.