In a new ad posted to the GMC YouTube channel, we catch a glimpse of the new Hummer EV SUV. General Motors is expected to produce two versions of the Hummer EV, one of which will be the pickup Hummer EV. This month GMC officially announced it will also make a Hummer EV SUV version along with a few hints on what to expect.
Both Hummer EV variants will sit under GMs Ultium umbrella. Ultium is not only a platform but a battery technology that allows the potential for a range of over 400 miles with impressive amounts of torque and horsepower.
The Hummer EV pickup is expected to have 1,000 horsepower and do 0-60 mph in three seconds. It will also be equipped with two new modes, Adrenaline and Crab, which will most likely focus on off-road capabilities.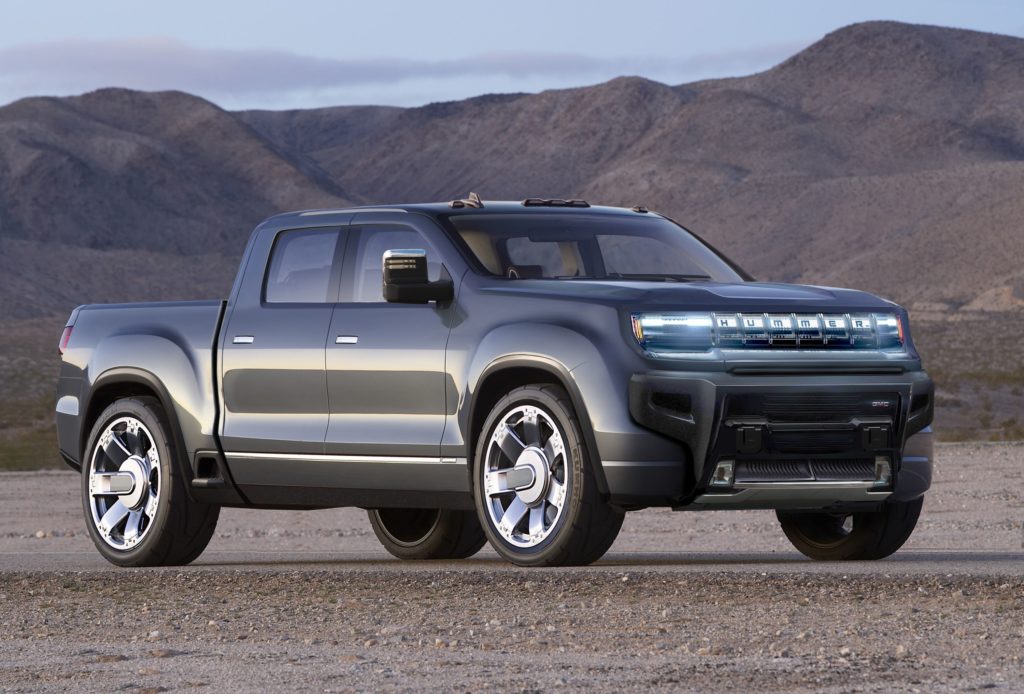 The Hummer EV SUV will have a generally similar presentation compared to the pickup. The difference will be seen once you hit the rear doors where it will have an an enclosed cargo space instead of a truck bed.
According to GMC, sales for the pickup are set for fall 2021 making it the first out of the two to arrive. There have been no details released as to when the SUV will launch. GMC stated "production timing and product details to be announced at a later date."
GMCs decision to split the brand into two model types is much like the decision Rivian made with its own R1T and R1S. With the demand of utility vehicles from different drivers who have different styles and needs, it may play out to be a wise one.
The Hummer EV is planned to make its full debut in fall 2020 along with the opening of pre-orders. Pricing and other details are expected to be released amidst its debut.
See the entire video below: