The customers who bought a Tesla Model 3 at the time paying for the "Full Autonomous Driving System" have seen how, in practice, the computer that mounts their vehicle does not meet the enormous power demands that this technology will need. The manufacturer had promised to replace these computers free of charge with new ones. This week's most expected moment has been confirmed with the start of the calls to the owners to make the appointment to go through the Technical Service.
In this way, Tesla fulfills the objective that it had published on its page, where it indicated that the units of the Model 3 would begin the update soon.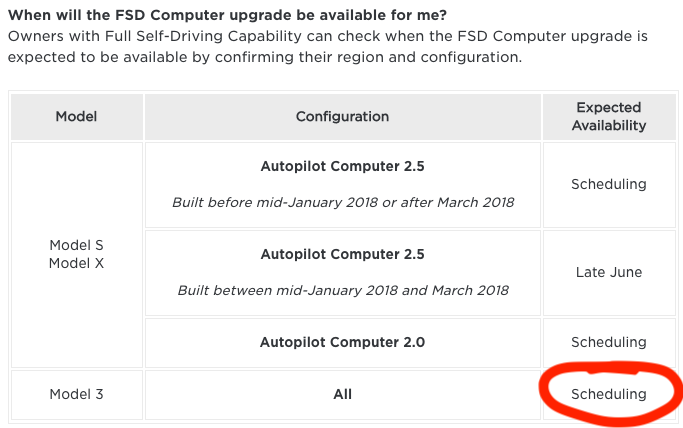 As we recall, Elon Musk published at the time that "Anyone who has purchased the Total Autonomous Driving Capacity option will get an update of the FSD computer (Full Self-Driving) for free. This is the only change between the Autopilot HW2.5 and HW3. No changes are needed in the vehicle's sensors or other components."
Also interesting to remember that Musk himself indicated last year that Tesla would only start upgrading when the Total Autonomous Driving Capability software was ready. Something that, as we see, seems to have happened, and is why the start of the installation has been launched.
Fully Autonomous Driving Capability, also known simply as Autopilot 3.0, will allow Tesla models to perform in any situation, including urban roads, back roads, and highways. Therefore, vehicles will be able to detect traffic lights and stop if necessary, drive through intersections and roundabouts, predict when a lane car will be changed by detecting its turn signals, etc.
All in all, the new system will probably still have a level 2 autonomy for legal reasons, which means that the user must continue to keep their hands on the wheel so that the Autopilot does not disconnect. Possibly the following updates after the release of hardware 3.0 will focus on this aspect.