Lucid is planning nine showrooms for the Lucid Air electric car. The strategy here is to create a direct-to-consumer sales model for its new electric vehicle in the nine new retailers locations, created by Lucid with California-based Marmol Radsiner.
Peter Rawlinson, CEO, and CTO of Lucid Motors, said:
We thoughtfully developed Lucid's retail strategy to provide customers with very specific experiences when they enter our showrooms and speak with our representatives. From the materials they view and touch, the experience of the VR configurator, the design of the showrooms in the context of the vehicles they'll contain, even the physical locations of the showrooms themselves, everything comes together for our customers to allow them to absorb and appreciate the values infused into the Lucid brand.
The showrooms will be inspired in the Golden State, California, expressing the same colors chosen to the car, warm and sunny. Also, the locations will utilize lots of technologies, such as virtual reality experience, to see the new vehicle.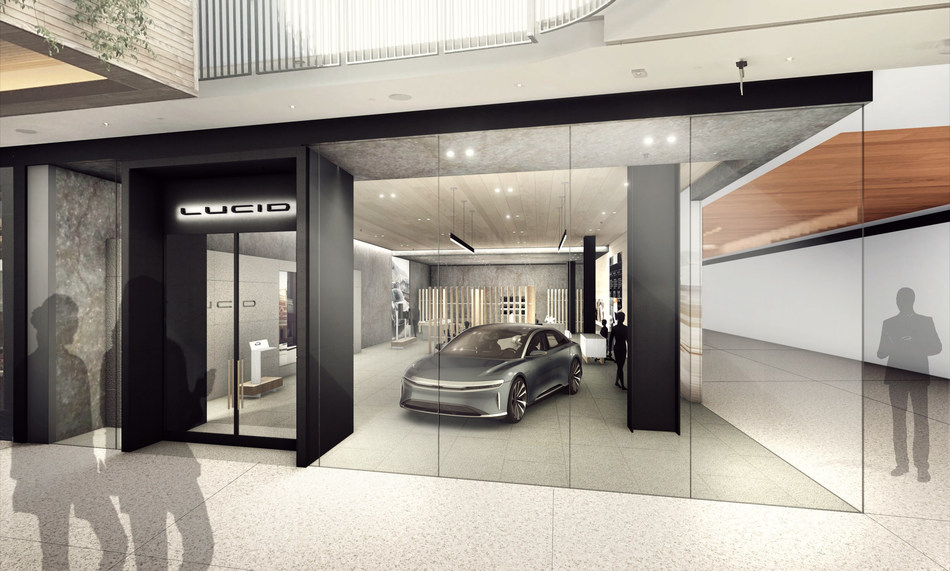 Lucid Air will be unveiled in New York next month, until then, we need to wait for further specs and information about the vehicle.