The Volkswagen Group announced a few days ago during the "Power Day" event to bet on a unified prismatic cell design starting in 2023. This solution, which by the end of the decade should be present in 80% of electric cars company, will significantly reduce costs thanks to economies of scale.
This same principle has led Volkswagen to announce the development of a new modular platform for electric cars, the SSP (Scalable Systems Platform), which will be launched in the middle of the decade with the task of replacing the platforms MEB (for volume models) and PPE (for premium models).
It is indeed striking that Volkswagen is going to stop using the MEB and PPE platforms when the first was only launched at the end of last year with the ID.3. The second has not even been released but it will hit the market next year with the second-generation Porsche Macan. Why this radical and unexpected movement?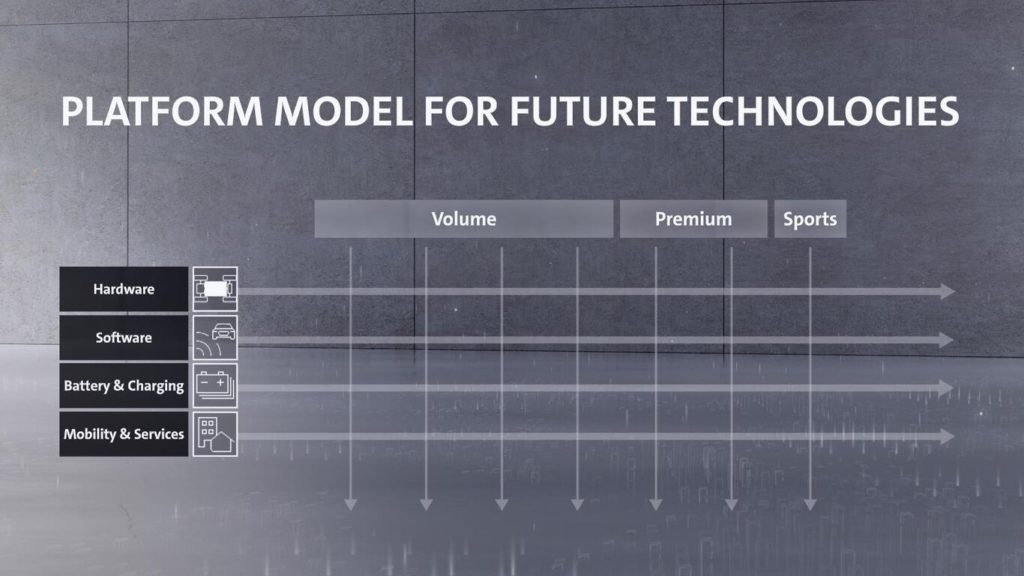 Betting on a unified platform for all the group's electric companies will allow a significant cost reduction. One of the first models to use it will be the Volkswagen Trinity. An electric saloon scheduled to launch in 2026 that will become the company's flagship thanks to its advanced autonomous driving technology, among other things.
The SSP platform will allow building from affordable utility vehicles to large SUVs through sedans and even sports cars. This architecture will be completely flat and will support four electric motors, allowing front, rear, and all-wheel-drive configurations. Besides, it will include advances present in the PPE platform, such as 800-volt electrical systems, which would enable access to ultra-fast loads.
The VW.OS operating system (version 1.1 in the MEB, 1.2 in the PPE, and 2.0 in the SSP), the electronics, and the control software will be standardized on all Volkswagen Group vehicles simplify the development of new ones to the extreme models. Also, the number of control units will be reduced.