Just months after the first images of Elon Musk's Boring Company's Las Vegas Loop passenger station were released we are now learning that Musk's company is moving forward with negotiations on a new "Loop" project near Los Angeles, CA.
The Boring Company submitted a Loop project that would link Rancho Cucamonga with the Ontario International Airport last year. The project is being overseen by San Bernardino County which has reportedly put a halt on other transportation studies to aim the majority of its focus on the Loop.
The project consists of a 2.8-mile tunnel system that would connect the Ontario International Airport to a station in Rancho Cucamonga. Much like the one currently under construction in Las Vegas, the Loop system will use electric vehicles to transport passengers inside the tunnels to their final destination. The Loop is expected to cost $85 million.
This week, the San Bernardino County Transportation Authority (SBCTA) voted to negotiate the details of the project (via Mass Transit Mag): "The San Bernardino County Transportation Authority (SBCTA) Board has given the green light for Ontario Loop negotiations to begin with The Boring Company, the Elon Musk established company dedicated to building tunnels faster and cheaper than traditional methods."
According to Chairman of the San Bernardino County Board of Supervisors, Curt Hagman: "The Ontario Airport Loop project represents an innovative, cost-effective, and sustainable approach in meeting the mobility needs of one of the most robust population and economic centers in the United States."
Last year, Hagman sparked a lot of controversy after he reportedly told Mercury News the company was working with Tesla to develop electric vans that seat up to 12 people and their luggage as part of the initial proposal for the project.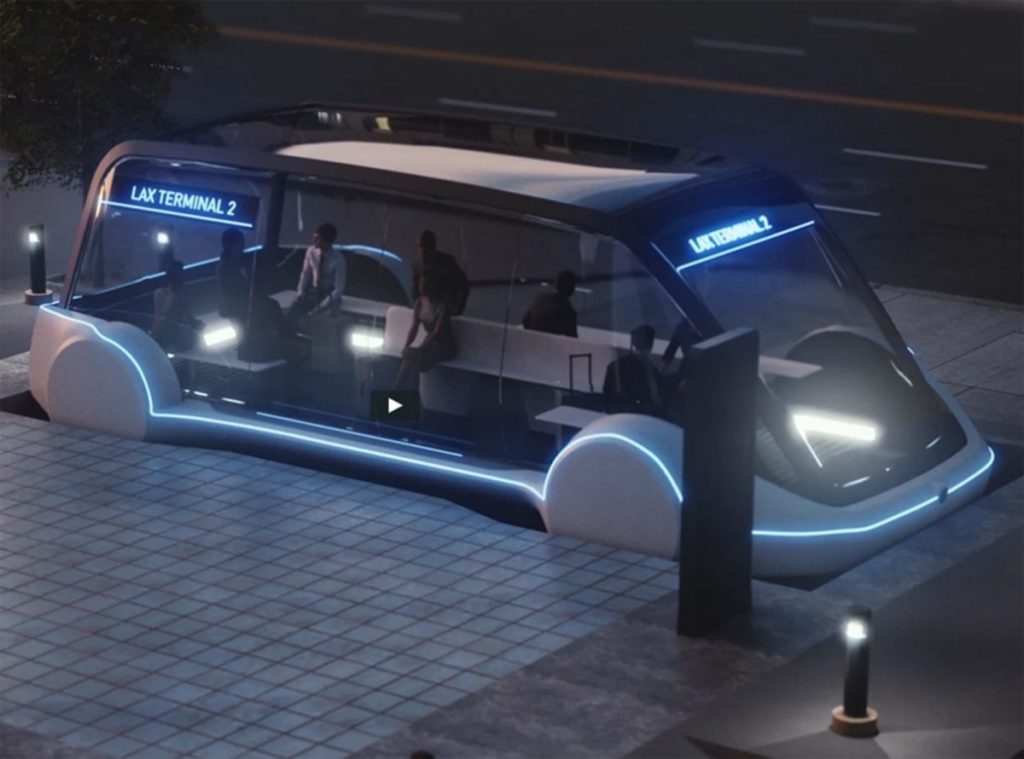 No timeline was given for the project, however the question still remains whether the loop system will use modified Tesla vehicles or create something brand new.