Tesla unveiled the renewed Model S and Model X just a few days ago and with the announcement, Tesla revealed its new gaming computer found inside the vehicles: "Up to 10 teraflops of processing power enables in-car gaming on-par with today's newest consoles via Tesla Arcade. Wireless controller compatibility allows gaming from any seat."
Patrick Schur, a known chip leaker, posted a diagram of Tesla's new gaming computer. It is powered by the AMD Navi 23 GPU: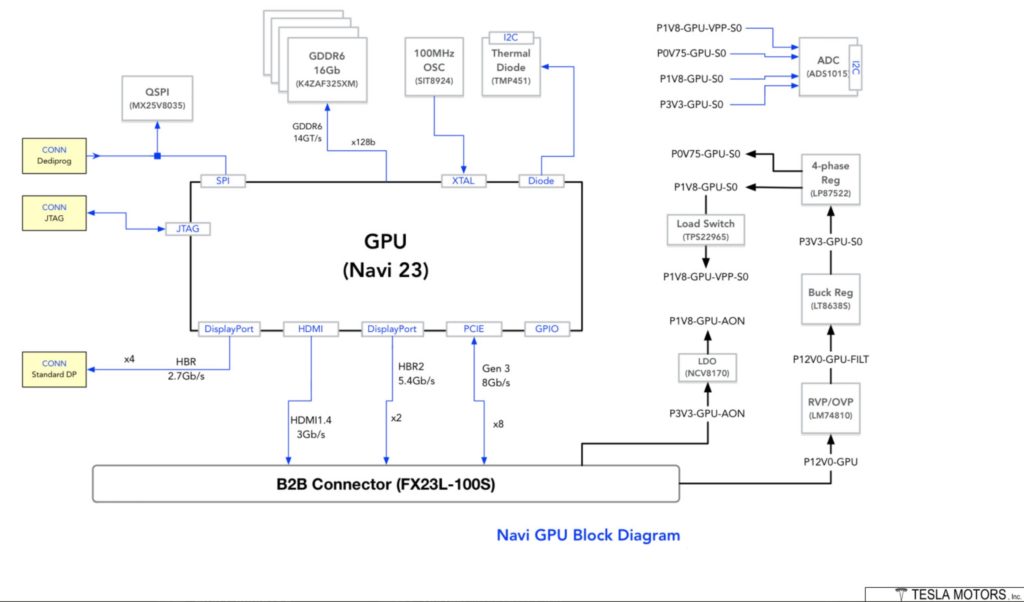 According to the automaker, it is integrated and connected directly to two touchscreens inside the Model S and Model X. The automaker also claimed that it has more storage space, allowing it to handle more games on the platform at once. It functions will mainly include playing games and watching entertainment:
Independent website dedicated to keeping people up-to-date with PC news, videocardz, compared the specs with the most current gaming consoles. Based on the specs, it is clear that Tesla's new gaming computer can in fact stand up to its gaming competition:
Tesla CEO Elon Musk has been noted saying in the past that "entertainment will be critical when cars drive themselves", which he is confident Tesla will deliver later this year. Tesla has been releasing video games via its Tesla Arcade and has been working with video game studios to port games to it. More recently we learned that Tesla is building a new video game, software, and user interface team out of Austin. The company currently has a team of software engineers working on video games in Seattle.