The electric car manufacturer Xpeng (NYSE: XPEV) has just closed a financing agreement worth 12.8 billion yuan with the following entities: Agricultural Bank of China Ltd., Bank of China Ltd., China Construction Bank Corp., China Citic Bank Corp., and Guangzhou Rural Commercial Bank Co.
The additional financing obtained through these firms will allow the Chinese manufacturer to expand its activities, manufacture new electric models, and expand its technical service network.
The electric car market is experiencing a vibrant moment, quite the opposite of what happens with the manufacturers of internal combustion cars (ICE), a market in decline and an uncertain future due to the regulatory shift of governments around the world.
The financial markets have their eye on new startups that offer the idea of ​​a car compatible with the environment, with vehicles that join the era of digitization, serving as platforms for autonomous driving that will forever change the way we move.
The young and dynamic electric car companies gain value against the old manufacturers stranded in a transition of feet of mud. The traditional business weighs down the transition towards a future where 100 years of experience seem wasteful in the face of OTA updates, connectivity, and the power of artificial intelligence.
In this way, companies such as Xpeng, Nio, Li, or Tesla captivate Wall Street and investors worldwide. They see these companies as an essential source of profits due to their long upward journeys that they offer in their stock market valuations.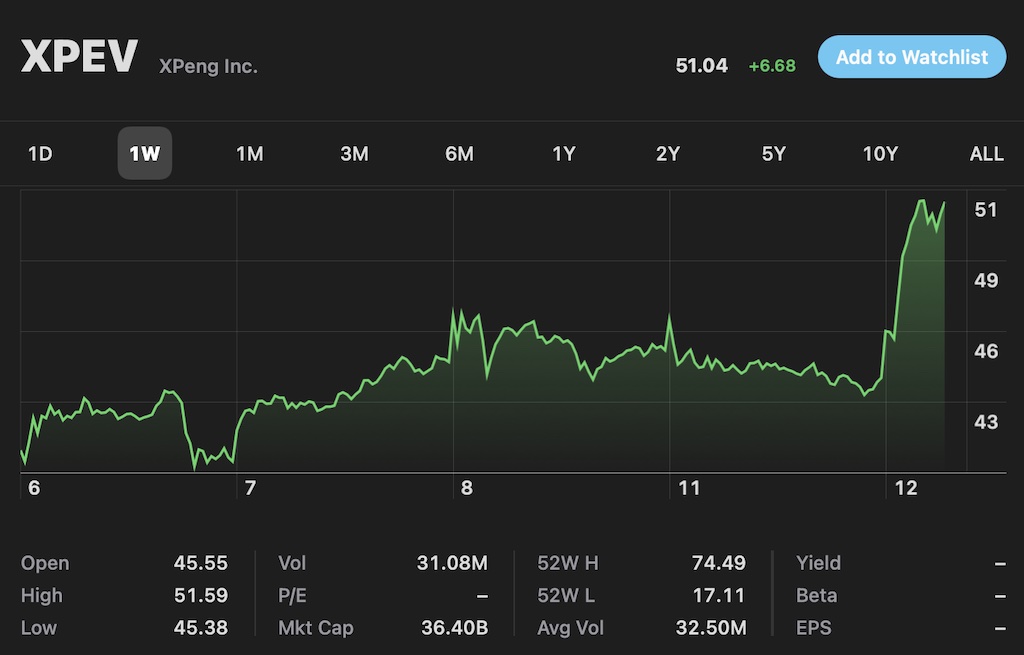 According to Bloomberg, the company has increased its 'Xpeng brand' charging stations to 135, offering a network that already reaches 670 stations in 100 Chinese cities.