The BH Core Carbon is a model that combines all the experience of the Vitoria brand (Spanish) in its long history in the world of bicycles with the latest technology. The result is an electric bike with up to five versions, three road and two gravel, equipped with a modern design, with all the electronics and integrated wiring, and unparalleled capabilities.
It has a carbon frame, which allows it to enjoy a total weight of just 12.6 kilos. Undoubtedly a very striking figure if we consider that it has a 540 Wh series battery, which we can expand to 720 Wh with an external battery.
BH Core Carbon: Technical Characteristics
The engine is a BH 2ESMAG. One of the things responsible for the low weight figure since it barely reaches 2.2 kilos that it achieves in part thanks to the use of materials such as magnesium. It has a power of 250W and 65 Nm of torque, with a reduced Q-Factor of 163 mm, very close to other conventional road bikes' values.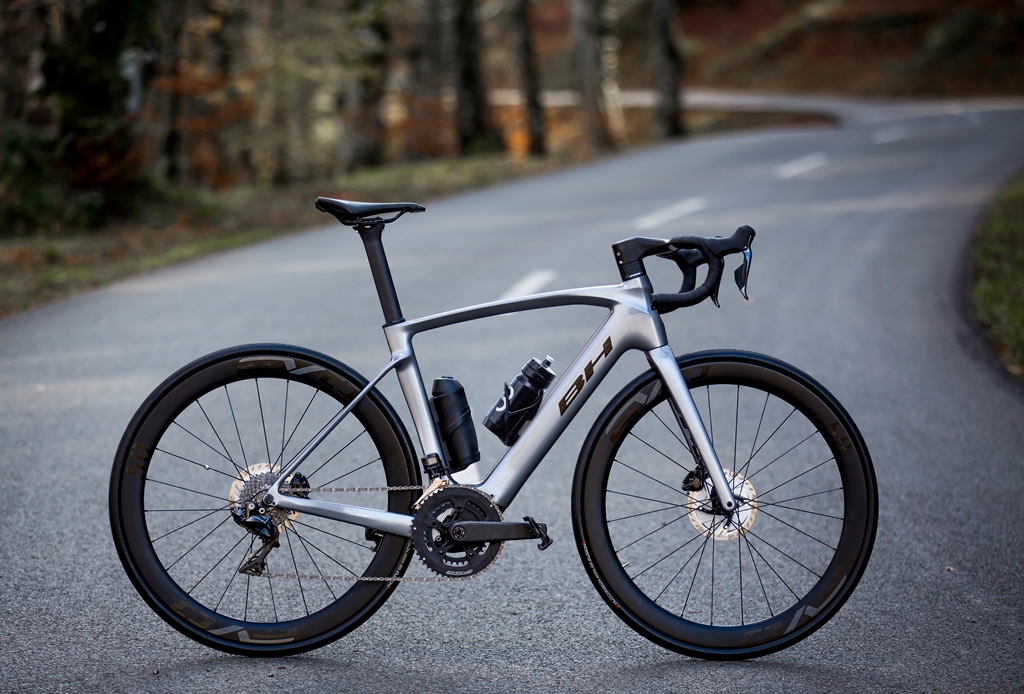 The batteries are another of the great protagonists—two packs for each user to adapt their purchase to their needs and budget. With the standard pack, equipped with an energy density of 234 Wh/kg, the Core achieves a range of 102 miles with each charge. If we add the second pack, with 180 Wh, then the range will reach 136 miles with each charge.
Among the equipment, we find a minimalist LCD screen integrated into the handlebar. It allows us to switch between the 4 assistance modes and its colored LEDs show the battery charge level and the mode used visually. Besides, with the Core app, we can customize the power and acceleration parameters from our mobile. Optionally, the customer can add the integrated Core ANT + receiver. They can view all the necessary information on the Garmin devices while on the go, such as battery percentage, cadence, level of assistance, or autonomy.