Read The Full Article On: Investor Place
Investors looking for a ride, perhaps thrilling, perhaps not, may want to give Westwater Resources (NASDAQ:WWR) a look. But be advised WWR stock is all over the place and is proving exceptionally turbulent this month.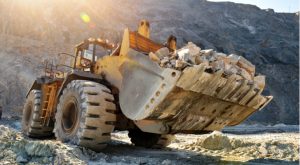 Source: Shutterstock
The graphite producer spent much of the past five or six years as a relic of a bygone investing. That being a low-priced natural resources name sensitive to headlines and full of unrealized potential.
Fast-forward to 2020, WWR spent the bulk of this year trading around $2, save for a rapid doubling in June in which that particularly party ended as abruptly as it started.
Come October, price action in Westwater got really interesting. It was laboring around $2 at the start of the month before vaulting to $14.50. As this piece is being drafted on Oct. 20, WWR closed at $4.50.
I'm unabashed in my view that, more often than not, low-priced stocks aren't worth the trouble and I'm not alone in that opinion, but human behavior is really hard to shakeand investors keep flocking to cheap stocks, hoping to catch moves such as the aforementioned $2 to $14.50 by Westwater.
WWR Stock Could Be Different…Maybe
Indeed, a quick glance of the chart confirms WWR stock is all over the map this month and torched anyone that bought it above, well, $4.50. That said, the commotion here isn't entirely ill-founded.
Putting it into context, much of the fuel for this stock's rally is the company inching closer to producing battery-grade graphite. Yes, the type of batteries that can power electric vehicles (EV) and since everything EV is hot these days, the jump by Westwater stock isn't all stunning.
President Trump helped the cause. The U.S. and other major economies have long relied on China for supplies of rare earths and other strategic minerals of which graphite is one. Not only does that dependence of national security implications, it allows China to dictate financial terms, which is a nice way of saying it can fix prices on these minerals as it so desires.
Graphite may not be a key ingredient in night vision googles and missile guidance systems as some rare earths are, but the mineral is undoubtedly important and useful. It's an excellent conductor of heat and is widely used to produce industrial lubricants.
It's also a key ingredient in nuclear reactors and in the production of glass and steel. Bottom line: Business owners and political leaders don't want to experience a graphite shortage nor do they want to pay up for Chinese imports.
Westwater's Coosa Graphite Deposit in east-central Alabama is poised to bolster domestic graphite supplies, potentially doing the same for the company's shares in the process.
The U.S. is 100% dependent on imports for graphite, which is the primary anode material in lithium-ion batteries that power smartphones, laptops, and electric vehicles, and stores power from intermittent renewable energy sources," according to the company. "Graphite was specifically named as one of the critical minerals in which the U.S. is heavily dependent on China for its supply."
Maybe, Just Maybe Opportunity
There are two certainties with Westwater. It's tiny at a market capitalization of just over $56 million and it doesn't have much in the way of revenue, at least not yet.
It's also clear that graphite is important and there's plenty compelling end markets for it beyond electric vehicles.
That's the good news. The challenge is, however, twofold. First, investors entertaining the idea of WWR stock either need to be nimble or highly patient. Second, the company must deliver the goods at some point. Literally. Meaning it has to produce enough graphite to meet demand and deliver top line growth. If all that happens, Westwater could deliver epic returns and shed its speculative status.
On the date of publication, Todd Shriber did not have (either directly or indirectly) any positions in any of the securities mentioned in this article.