Chevrolet has just released a preview of the restyling of its flagship electric car, the Bolt, as well as its derivative SUV, known to the press as Bolt EUV. The changes of the Bolt will be nuance, highlighting the renewed optics that are intuited in the teaser. Simultaneously, the Bolt EUV will initially be a derivative of the Buick Velite 7 sold in China.
Launched in 2016, the Chevrolet Bolt became the first "mass electric car" with a battery of around 60 kWh, overtaking both the Tesla Model 3 and the Nissan LEAF. However, competition in the burgeoning electric car sector is becoming more fierce, making the model's restyling more necessary than ever.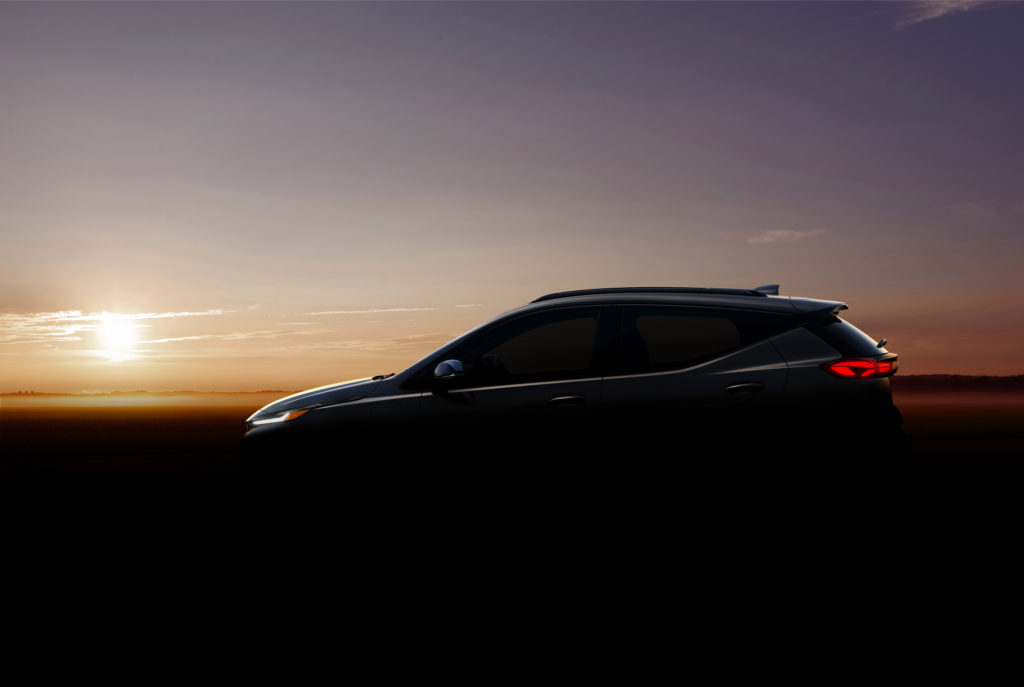 Last year, Chevrolet already launched a relatively important update for the Bolt: thanks to an improvement in its cells' energy density, the battery pack went from offering a capacity of 60 kWh to 66 kWh. This had a direct impact on its range, which was increased from the original 240 miles EPA to 260 miles EPA, staying very close to the Tesla Model 3 Standard Range Plus RWD.
According to journalists who could already see the restyling of the Bolt during the "General Motors EV Day," most of the changes will focus on the cabin, which will receive a sportier steering wheel, more comfortable seats, better materials, a more modern overall design, etc. Mechanically it will remain identical to the current model (including fast charging in direct current limited to 50 kW of power, to the disappointment of some).
Meanwhile, the Bolt EUV will be the first Chevrolet model to equip Super Cruise assistant, a level 3 autonomous driving system (that is, "hands-free") already installed by some Cadillac vehicles General Motors' premium brand. Compared to the Buick Velite 7, the Bolt EUV will only receive minor changes (a few new headlights, a modified C-pillar, etc.).
Both models will go into production in summer 2021, and will initially be sold in North America and South Korea.