During GM's "EV Day" Chevy revealed its plans to launch a Bolt EV-base crossover called the Bolt EUV, in addition to a refresh of its Bolt EV. Now, the first teaser pictures of the upcoming Bolt EV and Bolt EUV from Chevy have been released.
"Chevrolet offered a sneak peek of its upcoming refreshed Bolt EV and new Bolt EUV during the virtual GM Fleet Solutions Summit. The Bolt EUV will be the first Chevrolet vehicle to feature Super Cruise, the industry's first true hands-free driving technology for the highway. Both vehicles will go into production in summer 2021."
See images of the new vehicles below:
Chevy Bolt EUV
Chevy Bolt EV Refresh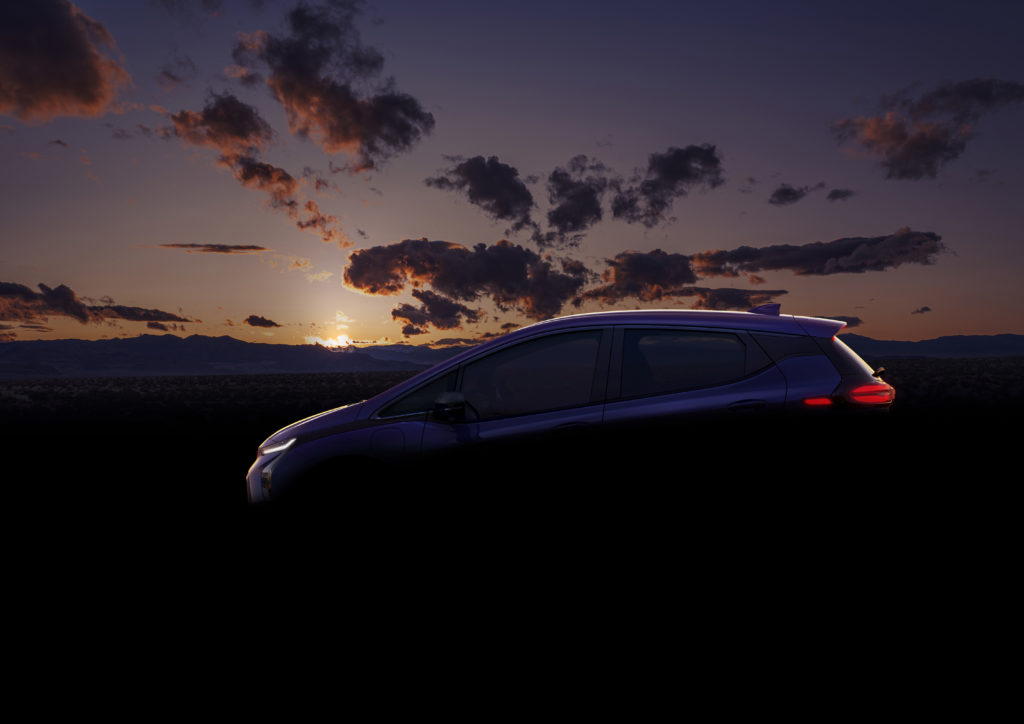 The new next-generation Bolt EV was supposed to arrive later this year, but due to delays brought on by the coronavirus, the release has been pushed back to 2021. The current Bolt has a 259-mile range. Chevy didn't share any details about the larger SUV's range or battery. The new Bolt and first Bolt SUV are expected to start production next summer.