Volkswagen has registered a new electric car in China which will be an all-electric version of the company's Tharu. The new EV will be called the e-Tharu and will be produced in the joint SAIC/VW factory.
Many details have not yet been made public but, we do know the new battery crossover SUV will be powered by a single electric motor rated at 100 kW and 214 lb-ft of torque. The manufacturer claims up to 195 miles of NEDC rated driving range while its power storage size remains unknown. It can achieve an 80% charge from 30% in around 25 minutes while a full charge will take 5.5 hours.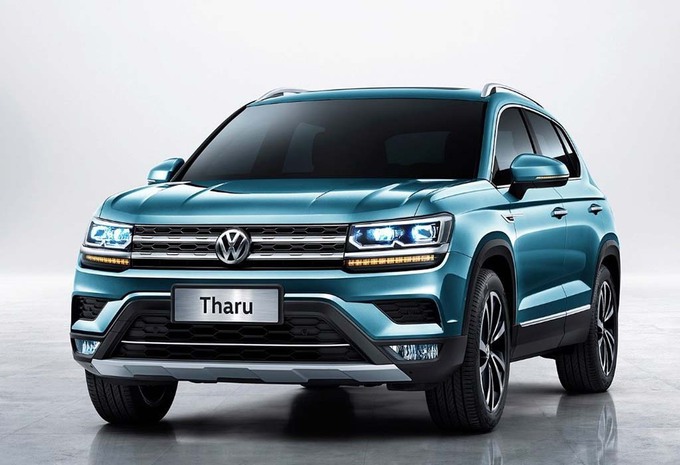 The only visible difference on the e-Tharu as of now is the absence of exhaust pipes, the front bumper, and of course the e-Tharu logo. As far dimensions, they will stay the same as the original Tharu with a wheelbase of 2,680 mm and measuring 4,453 mm long, 1,841 mm wide, and 1,632 mm tall.
Perhaps Volkswagen will debut its new e-Tharu at the Auto China show in Beijing beginning September 26, 2020. In the meantime, we'll just have to wait and see.