In a Youtube video posted by user Mar10 W6, we see a Tesla Model 3 Performance race against a modified Toyota Supra MK5.
Last January, Toyota debuted its much anticipated revived Supra. Toyota has discussed reviving the model for quite some time but it has officially arrived for the 2020 model year.
The all-new gas powered Supra comes equipped with 335 horsepower and 365 pound-feet of torque. Without official figures from Tesla for its Model 3 Performance, and the fact the the Supra is modified makes comparing specs of the two quite difficult. However, the Model 3 Performance has a claimed horsepower of 450 and 472 pound-feet torque.Toyota claims a 0-60mph in 4.1 seconds with the Supra while the Model 3 can accomplish the same in 3.2 seconds.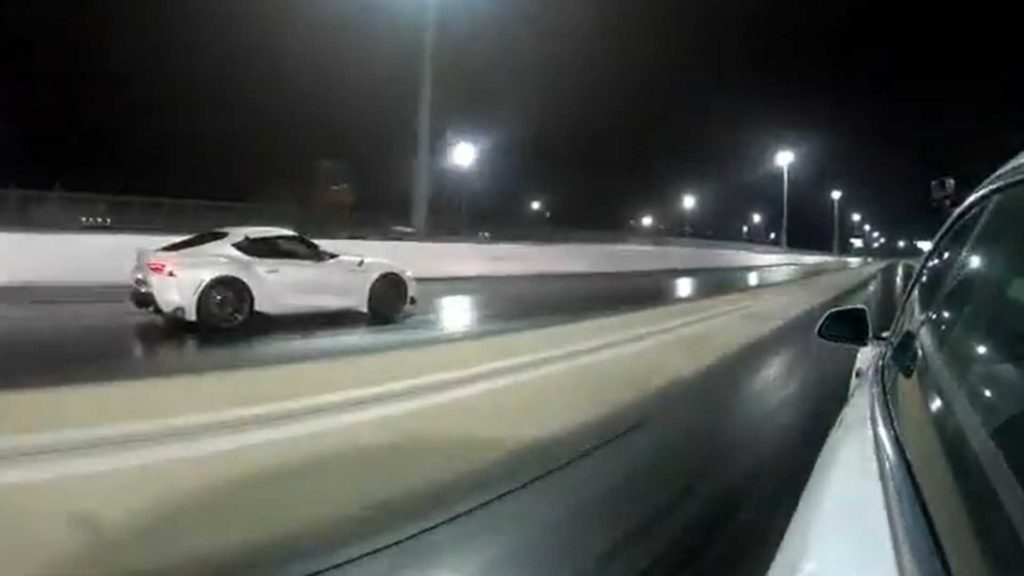 According to the YouTuber, his friend and owner of the Supra didn't want him to include all the time slips perhaps because he was unhappy with his performance. Mar10 W6 said regarding the matter "He didn't want me to include all the time slips so I included the one from our first race. We made more passes than in this video but one of my cameras died so the video of those runs did not turn out to good. I did the last race in track mode in the "Drift" setting. The "drift" setting is a 100% rear axel power bias and stability and traction control are disabled. I went about .15 slower in drift mode than the run prior."
See the results in the full video below: