It's almost certain that the price of all-electric cars will drop to the same price point as that of a gas-powered vehicle. According to Dan Gearino of InsideClimate News that day may come sooner than you think.
Venklat Viswanathan and his research team at Carnegie Mellon University in Pittsburgh, believe EVs will reach that price point by 2025, but possibly earlier.
Viswanathan and his team developed a model to calculate the costs of EV batteries. With this they are able to break down the costs of each component while predicting changes over time. As far as the 2025 time frame, Viswanathan said "There will definitely be cars, passenger vehicles, in multiple segments where the EV option is the cheaper option."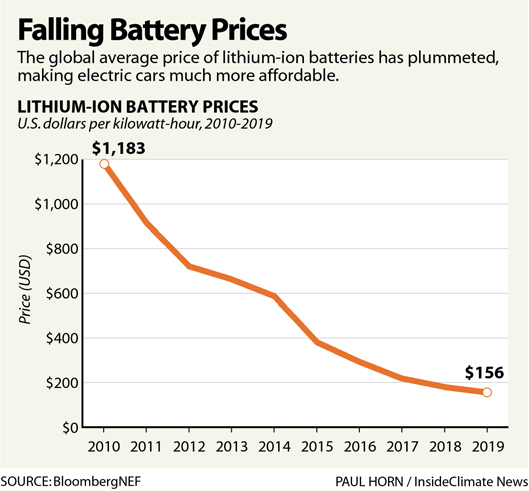 The most costly part of EVs are the batteries. Not only are they the most expensive components in the vehicle, but also the component that sees its cost change frequently and quickly.
According to several analysts, once a battery reaches the price of $100 per kilowatt-hour, EVs will be able to compete as far as cost with gas-powered vehicles.
The model developed by Viswanathan and his team suggests battery packs will cost less than $80 per kilowatt-hour by 2025. Looking at these numbers, the average person will be able to purchase a electric compact sedan for around the same cost as one that is gas-powered.
According to Viswanathan, small electric sedans selling for around $30,000 or less will be the first to see the cost parity.  It will take more time for electric trucks and SUVs as they require more power for towing capacity. More power requires larger battery packs and in turn, a higher price point.