With electric vehicles quickly becoming mainstream and new startups popping up everywhere, the question remains which one is the best purchase? The new generation of electric cars can travel 230-260 miles and can recover up to an 80% charge in just 30 to 40 minutes, making EVs a legitimate alternative to gas powered vehicles. Below we have gathered information about the 5 best buys with choices for every budget.
Renault Zoe (Compact car) – 
The Renault Zoe has a starting price of $33,500 which definitely isn't the cheapest option. However, the EV is capable of almost 200 miles when fully charged. With it's four-door hatchback, its perfect for the outdoorsy consumer who enjoys long journeys and camping trips. It comes with a 50kWh battery in addition to a 7kW home charger. Renault also offers a faster option when an upgrade to enable the use of rapid charging points is purchased (about $1,300). With the upgrade the driver is able to recharge to around 80% in about an hour. If you typically take longer road trips or find yourself out of town more often, the more powerful version is definitely the better option.
Kia e-Niro (Family car) –
This five door model starts at $38,500 and is a practical choice for families or people who need a lot of storage space. It claims a range of 250 miles on a full charge. In addition, testers who used Kia's 100kWh fast chargers said they were able to add around 150 miles of range in just 30 minutes. However, with a more common 50kWh charger, you will likely wait closer to an hour. While being a great family car, the small electric SUV easily tackles uneven roads with a controlled, stable ride, in addition to swift and accurate steering.
Jaguar I-Pace (Executive car) –
This sports utility model is another that is packed with technology and comes in at a starting price of $69,850. It claims a range of 292 miles when fully charged. It comes equipped with a 90kWh battery with utra-rapid 100kWh charging. If you have a need for speed look no further as the I-Pace does 0–60mph in 4.5 seconds and has a top speed of 124mph. The award winning electric Jaguar I-Pace doesn't offer a huge interior but owners of the award winning car say the driving experience alone warrants the price tag.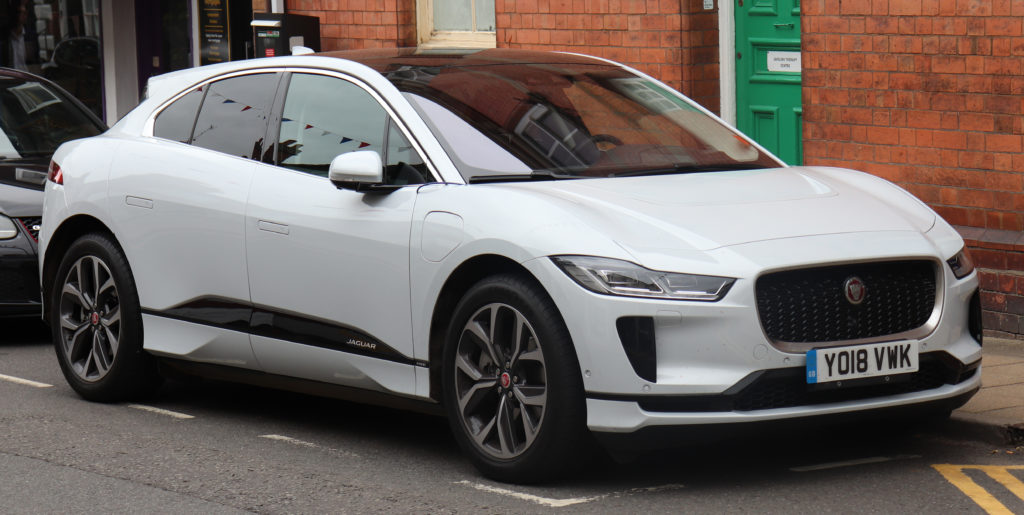 Nissan Leaf (Used car) –
The Nissan Leaf has been offering all-electric motoring since 2010. When opting for a used model, the Nissan Leaf seems to be the go to choice. With a range between 75 and 80 miles in older models it's perfect for short range trips around the city. You can find a used Leaf for about $7,500. If a bigger range is what you're looking for, you can opt for a 30kWh version that will give you around 115 miles on a full charge for around $15,000. Another upside is the fact that older Leafs are compatible with many of the the rapid chargers currently available. A great choice if you're looking for a cheap, durable, low maintenance EV.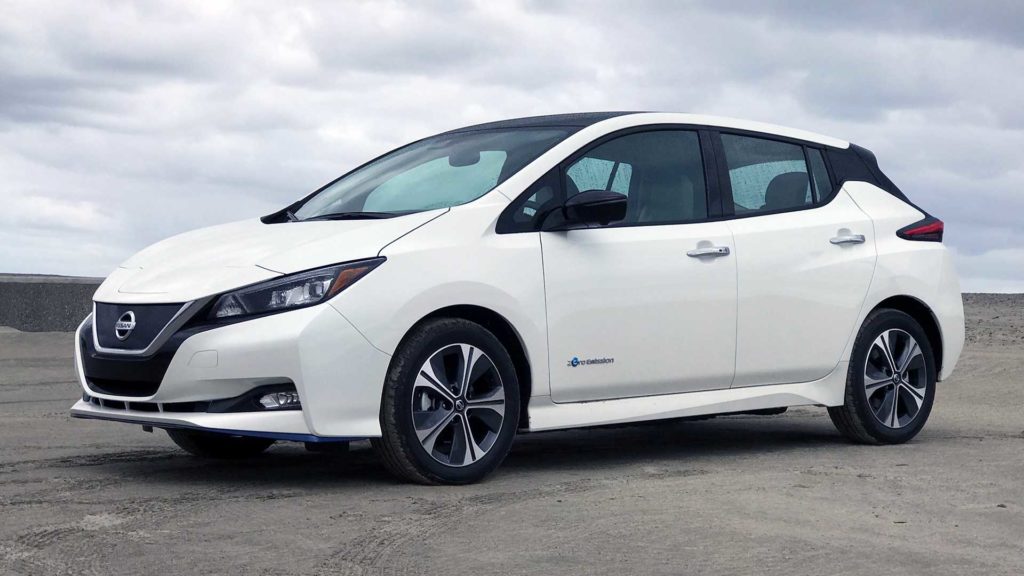 Tesla Model 3 (Best overall) –
Possibly the most popular model on our list, comes at a starting price of $37,990. The standard design is capable of 254 miles on a single charge. The long-range model claims 348 miles but of course, will cost you more (around $46,990). These four seater cars come equipped with a ton of technology and great performance figures. Rapid charging is available from Tesla's Supercharger network and conventional CCS charge points. Although popular, the Model 3 has had mixed reviews as far as the build quality. So if your budget doesn't favor the Model 3 you may want to instead opt for the Kia.