Tesla's Fremont factory was, like many others, forced to shutdown due to Covid-19. The electric vehicle manufacturer planned to use the time otherwise lost to improve production and complete upgrades in the closed factory. However, as quickly as it reopened it will just as quickly re-close with plans of opening a new assembly line including a new tent-like structure that will follow Tesla's famous GA4 assembly from 2018.
In 2018 Tesla fell victim to a large amount of critique surrounding its new approach. However, the new general assembly capacity assisted in increasing Model 3 production to 5,000 units a week. Tesla's GA4 line has now been focused on building the Model Y instead of the Model 3 since March of this year.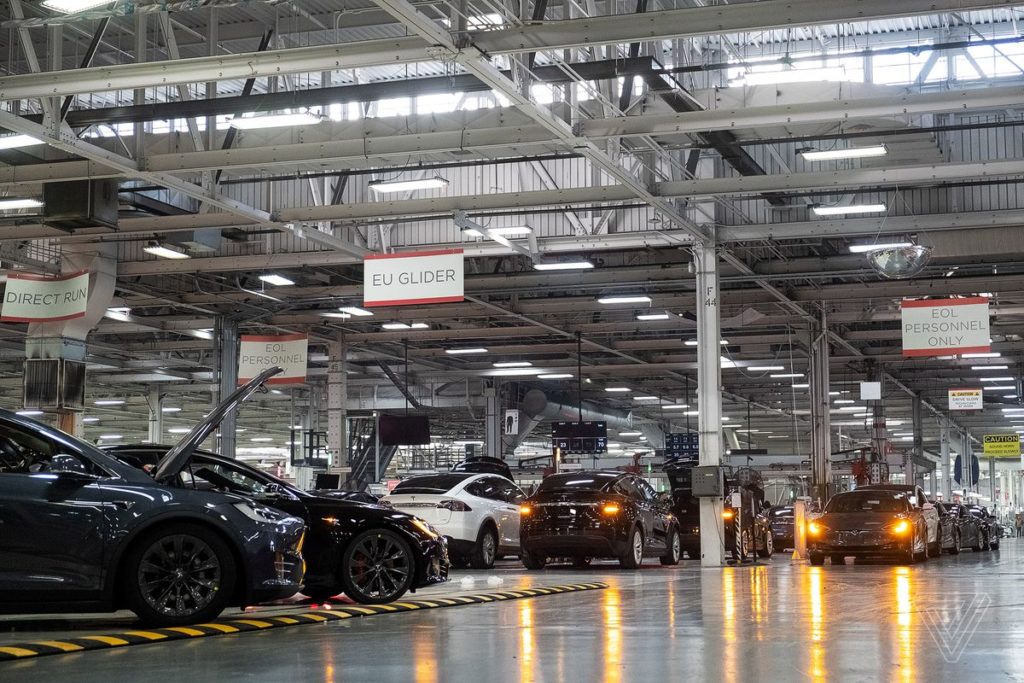 In photos recently obtained by Electrek, the new structures are seen completed around the first tent. There has been a lot of movement by Tesla as far as equipment and it's rumored by workers in order to begin upgrades the factory shutdown will happen by the end of this month.
Tesla will likely take some of this time to upgrade its GA4 assembly line production capacity. Unlike Tesla's other production lines, The GA4 production is known to feature less autonomation. CEO Elon Musk told employees last month that GA4 facility improvements were a top priority stating "Model Y, especially GA (stands for General Assembly), is the top priority for both production and manufacturing engineering. GA4 (stands for General Assembly Line 4) is also top priority for facility improvements. For those working in GA4, thank you for bearing with tough conditions. Will get better fast. I will be walking the line personally every week."
Although it is hard to speculate when and for how long this shutdown will be, the California company may not have a choice in the matter as the country watches the number of coronavirus cases spike again and the  possibility of another mandatory shutdown just on the horizon.