Read The Full Article On: Investorplace
SPACs, EV stocks and Covid-19 vaccines, oh my! Here's what to watch today.
Good morning and welcome to the stock market today. Despite a bounce in the major indices yesterday, stocks look ready to hang out in the red. So what will the stock market do today? And what else do you need to know? Here are four big stories to watch.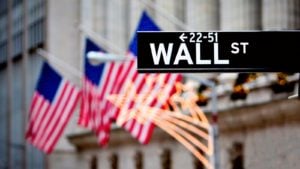 Source: Shutterstock
To start, some of the top movers include Workhorse (NASDAQ:WKHS), Oshkosh(NYSE:OSK), Fisker (NYSE:FSR) and Snap(NYSE:SNAP). This sees a continuation of top news items yesterday, and a few new winners emerging on Wednesday.
So where exactly do these top movers come from? Take a look at what could happen in the stock market today with these four big stories.
Workhorse Stock Tumbles, Fisker Rallies
Today may be a new day for electric vehicle stocks, or at least some of them.
Tesla (NASDAQ:TSLA) plunged to start the week, taking a handful of its peers down with it. That sparked concerns that EV stocks may be cooling off for the long term. Workhorse did not exactly help matters yesterday, when it saw its shares drop 50%. News that the United States Postal Service was passing it over for a 10-year contract really spooked investors. For those unfamiliar, the idea is that the Postal Service is electrifying its fleet of mail carriers. Workhorse was a frontrunner for the contract, and WKHS stock has rallied on USPS hopes.
Well, Oshkosh emerged victorious, bringing Tuscan Holdings (NASDAQ:THCB) up with it. Now, Workhorse must figure out what it wants to do next.
One more EV stocks story to watch? Fisker is pulling itself out of a big EV slump thanks to the announcement of a new car. Once it brings the Ocean SUV to market, it will work with Foxconn to develop its next all-electric car. This is a story you will definitely want to watch.
What Will the Stock Market Do Today? Talk About the Chip Shortage.
Today, President Joe Biden is going to bring the chip shortage of 2021 into the spotlight. Although the shortage has not escaped Wall Street, Biden is now hoping to take action. Acknowledging the impact on consumer electronics companies, automakers and so many more firms, he plans to sign an executive order. So what does that mean for investors?
According to the Wall Street Journal, Biden plans to call for a 100-day review of supply chains for semiconductors in electronic products, large-capacity EV batteries, pharmaceuticals and rare-earth elements. Importantly, these elements are critical for national security and defense production. Additionally, he will meet with a bipartisan group of lawmakers from the House of Representatives and the Senate to discuss the issues.
Top names to watch include Volkswagen (OTCMKTS:VWAGY), Honda(NYSE:HMC), General Motors (NYSE:GM), Ford (NYSE:F) and Toyota(NYSE:TM). Each of these automakers has reported issues with production due to the chip shortage, and investors should pay attention. You can read more here.
Johnson & Johnson Gets a Shot
Johnson & Johnson (NYSE:JNJ) has a shot at Covid-19 vaccine success, and it is taking it.
The U.S. Food and Drug Administration today said the vaccine is provides production against sickness and death, and may also reduce spread. This comes as clinical data show 72% overall efficacy in the United States and 64% efficacy in South Africa. It has an 86% efficacy rate against severe forms of the disease in the U.S.
So what comes next? JNJ stock is up slightly today as investors anticipate emergency authorization from the FDA. Its vaccine advisory panel will meet Friday, and make a vote. Depending on the outcome of that meeting, authorization could come as soon as Saturday.
There are two outcomes here investors should watch. The first is that Johnson & Johnson stands to disrupt the current duopoly of Moderna (NASDAQ:MRNA) and Pfizer (NYSE:PFE). Its vaccine comes in a one-shot regimen, and has less stringent logistics needs. This could make it more accessible, and help boost the rollout in the face of an ongoing pandemic. The second is that it comes as investors are looking for reopening plays and Covid-19 treatments. Today we saw Relief Therapeutics(OTCMKTS:RLFTF) soar on news its respiratory treatment could also receive emergency-use authorization.
A SPAC-tacular Day?
The frenzy in special purpose acquisition companies continues, with several more mergers debuting on Wall Street today. One interesting deal to watch is with Sustainable Opportunities Acquisition (NYSE:SOAC). According to Bloomberg, the blank-check company could bring DeepGreen Metals public. The startup plans to produce metals needed for electric vehicle batteries, thrusting it into a red-hot industry.
Keep a close eye on SOAC stock, and all of the other SPAC names.