Honda might be taking some pointers from Harley-Davidson, as the Japanese automaker may be making progress towards two-wheeled e- mobility. A new patent image that has surfaced leads us to believe Honda is making headway on it first mass market electric motorcycle.
Honda announced last year that it was moving forward with an electric version of the its CB125R with a retro-inspired naked bike design. Now we are getting an even better look at Honda's upcoming electric motorcycle's motor and battery setup thanks to some new patent images: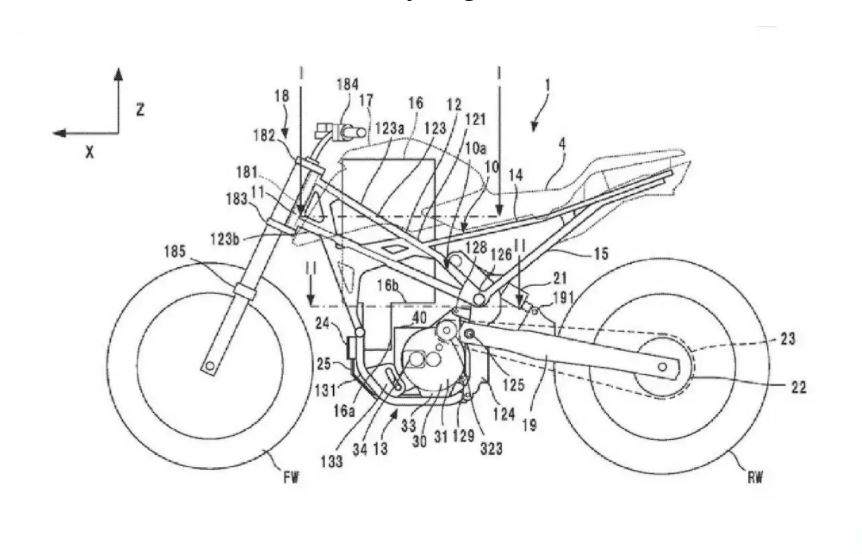 The shoulder vents on the bike appear to be opened to allow for ram air cooling of the battery pack. When examining the current CB125R, the shoulder vents are non-functional. You can also see that the original placement of the gas tank has been replaced by the bikes battery.
The motorcycles battery and electronics are easily hidden by conventional body panels making it pretty easy for the automaker to retain the look of the CB125R.
We also get a look at the motorcycles final chain drive sprocket in the new patent images, confirming that it will not utilize a belt drive. Something that has been considered essential considering the clatter caused by chain noise will surely disrupt the motorcycle's nearly silent drivetrain. It may be something Honda customers will have to weigh the pros and cons of when considering purchasing the new e-motorcycle because they can certainly opt for one without the extra clanking of a chain.