Read The Full Article On: Investorplace
Investors a boosting a company that hasn't been active in years
Electric Car Company (OTCMKTS:ELCR) stock is on the rise Wednesday with heavy trading despite a lack of news concerning the company.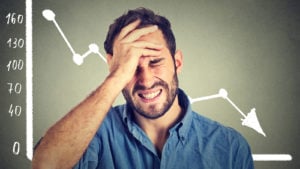 Source: pathdoc / Shutterstock.com
Even without news, shares of ELCR stock are soaring higher on heavy trading. As of this writing, more than 2.5 billion shares of the stock have changed hands. For comparison, the stock's daily average trading volume is roughly 153 million shares.
While we don't know why shares of Electric Car Company are up today, we can at least take a look at what it does. Or at least what it might do. Get ready for a wild ride.
According to Reuters, Electric Car Company is "a limousine and specialty vehicle manufacturing company."
However, there's a real lack of detail about the company and the most recent news available is from 10 years ago.
Adding to the confusion is Electric Car Company previously going under the name Classic Costume Company.
During that period of its existence, the company focused on the creation and sale of historical costumes and reenactment clothing lines.
The company shifted away from this business model in 2009 when it acquired Imperial Coachworks and Plug-In Motors.
Gary Jr Spaniak serves as the president, CEO, CFO, COO, treasurer, and director of the company.
The only member of the leadership team that we could find is Lisa Catterson, who's the president of Imperial Coachworks.
To go along with this, the website listed on its LinkedIn appears to have been taken over and turned into a blog by someone else.
ELCR stock was up 196.2% as of Wednesday afternoon.