Read The Full Article On: Investorplace

After the special acquisition merger with Hennessy Capital Acquisition Corp IV (earlier HCAC stock) Canoo Inc (NASDAQ:GOEV) emerged as a volatile electric vehicle (EV) play, skyrocketing then plummeting. Right now, GOEV stock is still falling, but might be worth buying on corrections.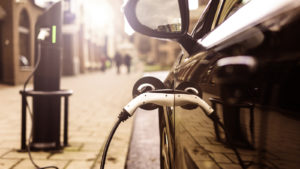 Source: nrqemi / Shutterstock.com
In fact, there have been many special purpose acquisition companies (SPACs) listed in fiscal year 2020. And there is no dearth of quality listings. I like the idea of creating a portfolio within a portfolio for SPACs, and I think GOEV stock deserves a place in that portfolio.
After listing at $20.7, GOEV stock has trended lower to around $12.50 at this writing. Considering the fact that markets are near all-time highs, I would wait for further correction before buying GOEV stock. In my view, the stock would be attractive around $10.
Let's discuss the reasons to believe that GOEV stock deserves a place in the portfolio.
A Closer Look at GOEC Stock
The electric vehicle industry is likely to grow at a strong pace over the next decade. However, competition will be equally intense.
By FY2022, it's expected that 500 different EV models will be available globally. Therefore, investors need to be very selective in considering exposure to emerging names in the EV industry. There has to be a differentiating factor that supports a bullish thesis.
I believe that Canoo has that differentiation factor.
Canoo intends to launch the world's first membership-only vehicle in FY2022. The company expects to generate $79 million in revenue from this segment in the year of launch. By FY2025, the company has guided for revenue of $1.2 billion from membership-only vehicles.
The subscription model is for a minimum period of one month and includes maintenance and public charging. Through this model, the company is targeting young professionals and I believe that the idea is likely to generate interest.
It's worth noting that the automotive subscription service market size was $3 billion in FY2019. Between the period 2020-26, the subscription based automotive market is expected to grow at a CAGR of 40%.
I would still take the segment guidance for FY2025 with a grain of salt. However, even if the segment delivers 40% annual growth, GOEV stock still is attractive for exposure around $10. There are other segments that can provide growth traction.
Multiple Revenue Sources
Canoo also intends to launch delivery vehicles by FY2023. The last-mile delivery vehicle segment has competition, but the market size is big. Workhorse Group(NASDAQ:WKHS) estimates the last-mile delivery vehicles have an annual market size of $18 billion in the United States.
Canoo believes that the delivery vehicle segment revenue can increase from $175 million in FY2023 to $700 million by FY2025. Given the market opportunity, a few big contracts can ensure that the target revenue is achieved. As an example, Workhorse Group is expecting a contract from U.S. Postal Services, which is likely to be worth $6.3 billion.
Furthermore, Canoo has also developed a unique independently drivable rolling chassis (also known as the proprietary skateboard design). For this, the company has partnered with Hyundai Motor Group for an all-electric platform based on the company's skateboard. Providing engineering services to automobile original equipment manufacturers (OEMs) is yet another revenue source for the company.
Concluding Thoughts on GOEV Stock
I would not go overboard on GOEV stock. However, some exposure can be considered on declines. If the company's subscription model gains traction, GOEV stock can surge.
Besides the lifestyle vehicle to be launched in FY2020 (subscription model), the company is targeting the launch of a sports vehicle in FY2025. As the variants increase for the subscription model, the revenue growth is also likely to sustain.
Another important point is that the sports vehicle will use the same skateboard as the lifestyle and last-mile delivery vehicle. This will help the company reduce the overall development and production cost.
Overall, Canoo is coming-up with a different revenue model and I am bullish. The stock will be attractive for exposure at $10. I will not be surprised if GOEV stock doubles in the next 12-24 months.