Read The Full Article On: Investorplace

SBE stock gains altitude in the days leading up to reverse merger with ChargePoint
By Larry Sullivan, InvestorPlace contributor Dec 21, 2020, 6:01 am EST
Although the merger date for Switchback Energy Acquisition (NYSE:SBE) and ChargePoint is uncertain, enthusiasm for SBE stock appears to fairly solid as 2020 wraps – if recent prices are any guide.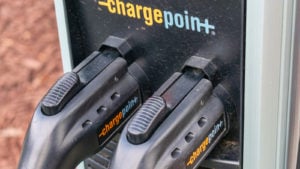 Source: Michael Vi / Shutterstock.com
Over the last month, shares of SBE stock ranged from about $19 on Nov. 18 to nearly $36 now. Keep in mind that, based on reports, many observers expected the companies to merge around Dec. 15. Now, however, the deal – valued at $2.4 billion – is supposed to be completed between now and Jan. 15. 
The stock's behavior begs the question: Is this some of that irrational exuberance we've been warned about?
Could be, I suppose. But this proposed merger may have a better long-term foundation than many others. It deserves a serious look.
What's Up With SBE Stock?
Switchback Energy is a special purpose acquisition company, or SPAC. This type of shell public company serves a limited purpose. A private company use it to go public via a reverse merger. Switchback Energy's partner is ChargePoint, a leading provider of charging stations for electric vehicles in North America and Europe.
During 2020, SPACs became popular among companies looking for some shortcuts to going public. The SPAC route requires less paperwork and work than the traditional initial public offering. Also, there's less information and clarity available for investors to review.
SBE stock started inching up from $10 per share around the middle of September. Then it spiked about 15% and folks started paying attention. By Thanksgiving, it was trading in the mid-30s.
The stock's range this year is interesting – from $9.38 to $44.41.
When I last wrote about Switchback Energy in InvestorPlace on Nov. 19, the 52-week high was $20.99. Rising prices for this and related stocks reflects the segment's volatility and triggered concerns of a bubble.
"But don't let that volatility scare you away from SBE stock," I wrote, adding the rise "indicates that Switchback Energy is poised for growth when given a nudge."
Some of the increase arises from the release of vaccines to contain the novel coronavirus raging across America. This welcome development generated positive vibes among traders. They join businesses and consumers in hoping this apparent progress takes hold.
In addition, investors have discovered – and embraced – electric vehicle stocks. Emboldened by the success of Tesla (NASDAQ:TSLA), investor sentiment for electric vehicle stocks is growing.
A Look at ChargePoint
Now a little bit about Switchback Energy's target partner, ChargePoint. Founded in 2007, this California-based company operates about 115,000 charging stations in 14 countries. It installs the stations and makes related equipment.
ChargePoint's size and experience are considered major advantages in this emerging area of energy and transportation. Its backers include institutional investors, an electric utility and even a major oil company. The company projects rapid growth through increased demand for its charging systems. Indeed, a widespread infrastructure will be needed to support greater electric vehicle use.
ChargePoint CEO Pasquale Romano pointed with confidence to the company's history in a recent interview with CNBC: "We don't have the risks of a pre-revenue company," he said.
The Bottom Line
Investor interest in electric vehicle companies both in the U.S. and abroad increased during 2020.
There are plenty of domestic choices to consider, from the established legacy automakers to the pioneer Tesla and several new companies with interesting prototypes. Outside the U.S., companies in China are racing to meet demand for mostly premium vehicles.
This interest is pushing up stock prices and observers are starting to warn of a bubble that could be costly.
Meanwhile, a lot of charging stations will be needed to make driving electric vehicles long distances more viable. The destination options are currently limited by charging availability.
ChargePoint appears poised to be ready to help meet this need with its equipment and expertise. In fact, the company looks to have a head start. If the merger succeeds, ChargePoint will have the opportunity to strengthen its leadership position. The company could play a key role in the adoption of electric vehicles.
For now, though, SBE stock is volatile and seems overpriced. But investors comfortable with risk and volatility should consider this type of play in the electric vehicle segment, especially if the share price dips.