A new electric delivery van has been unveiled by electric vehicle startup Canoo, and they teased an electric pickup truck while they did it. The new $33,000 electric delivery van is slated to follow the company's passenger EV.
The new electric delivery van comes ahead of the California-based startups public debut on the Nasdaq next week. The company unveiled its own EV built on a new electric platform in January, but has been getting more attention since its announcement of going public through a reverse merger.
Now, the startup has unveiled a new electric delivery van: "The vehicle is purposefully designed to maximize return on investment for its customers. It is based on Canoo's proprietary electric platform and will be offered in two initial size variants, with others to follow. Limited availability will begin in 2022, with scaled production and launch planned for 2023. With its multi-purpose delivery vehicle, Canoo plans to offer customers best-in-class total cost of ownership, class-leading cargo volume, and functionally designed features. Like its passenger vehicle, the Canoo Multi-Purpose Delivery Vehicle (MPDV) features a quirky design."
The company also announced a very competitive starting price of $33,000 for the base version which will be equipped with a 40 kWh battery pack: "Canoo's proprietary electric vehicle platform is the flattest in the industry and has enabled potentially class-leading interior cargo volume on a small vehicle footprint. Interior volume is also maximized through Canoo's signature driver-forward architecture, which was designed with safety in mind. Canoo estimates that its multi-purpose delivery vehicle customers can achieve between $50,000 to $80,000 improvement on return on capital over six to seven years, depending on the use case, as compared to other top selling delivery vehicles."
The electric delivery van is slated for volume production in 2023, but that's about all the information the company released regarding the matter.
In addition to the new electric delivery van, the startup also teased a new electric pickup truck and a sedan: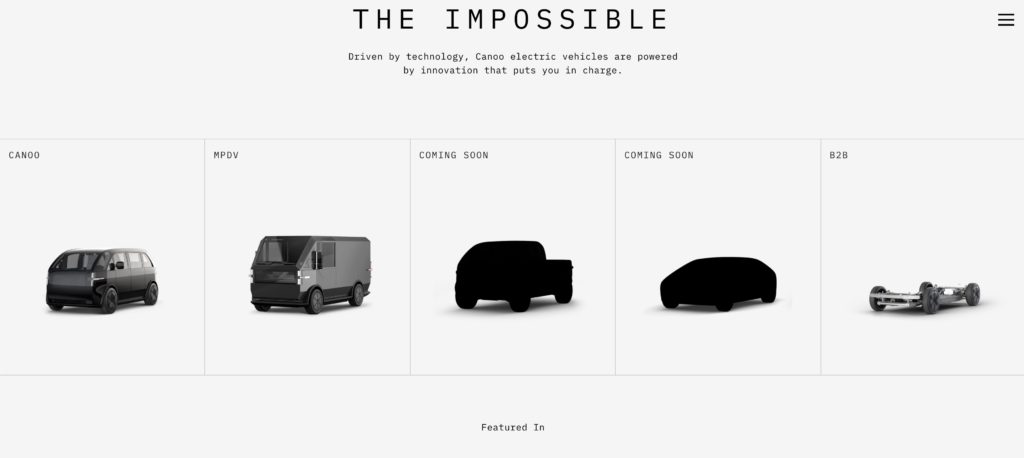 Check out the planned specs for both versions of the Canoo MPDV below according to the press release:
MVPD 1 –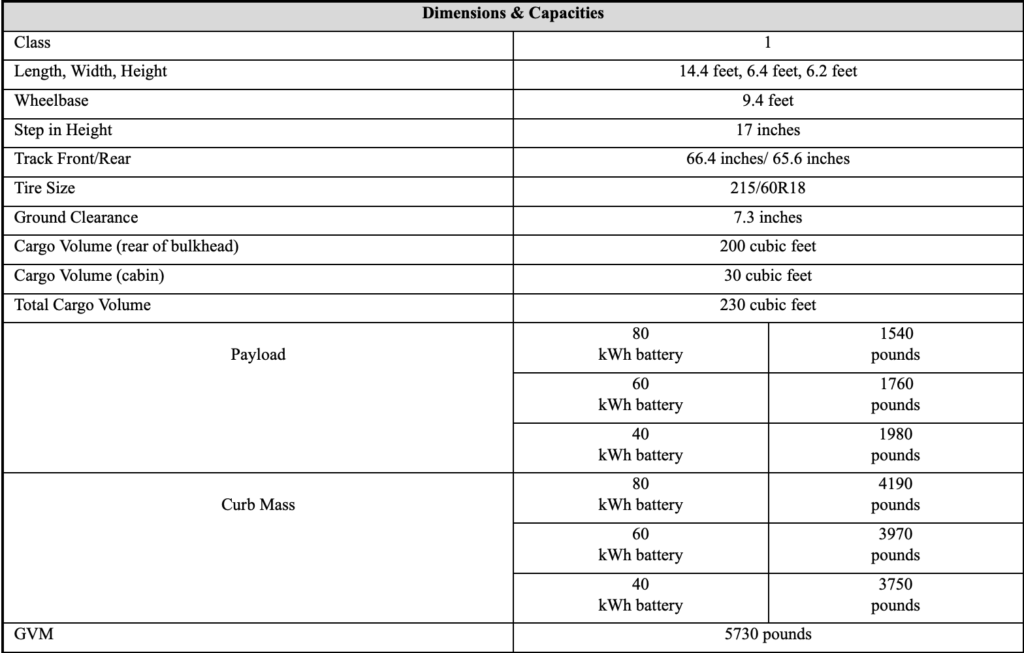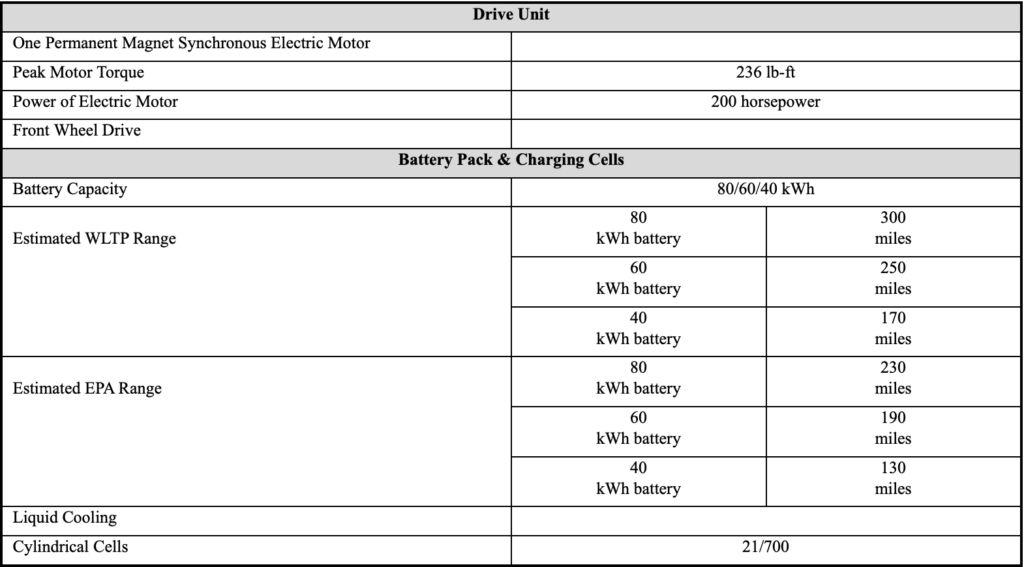 MVPD2 –
Following the introduction of MPDV1 and MPDV2, Canoo plans to launch a larger variant that will be in the class 3 truck category.