Leaps and bounds are electrifying the exclusive segment of hyper sports cars. Models such as the Pininfarina Battista, the Rimac C_Two, or the Lotus Evija demonstrate how "simple" it is to extract power from an electric powertrain since with figures close to 2,000 hp they surpass jewels such as the Bugatti Chiron, which depending on the version reaches the 1,600 hp.
The latest participant to join this select club has been the Elation Freedom, a Californian origin model whose first deliveries are scheduled for the year 2022. This exclusive vehicle will have a starting price of 2 million dollars and can now be reserved. What does this young American startup propose to us with its first creation?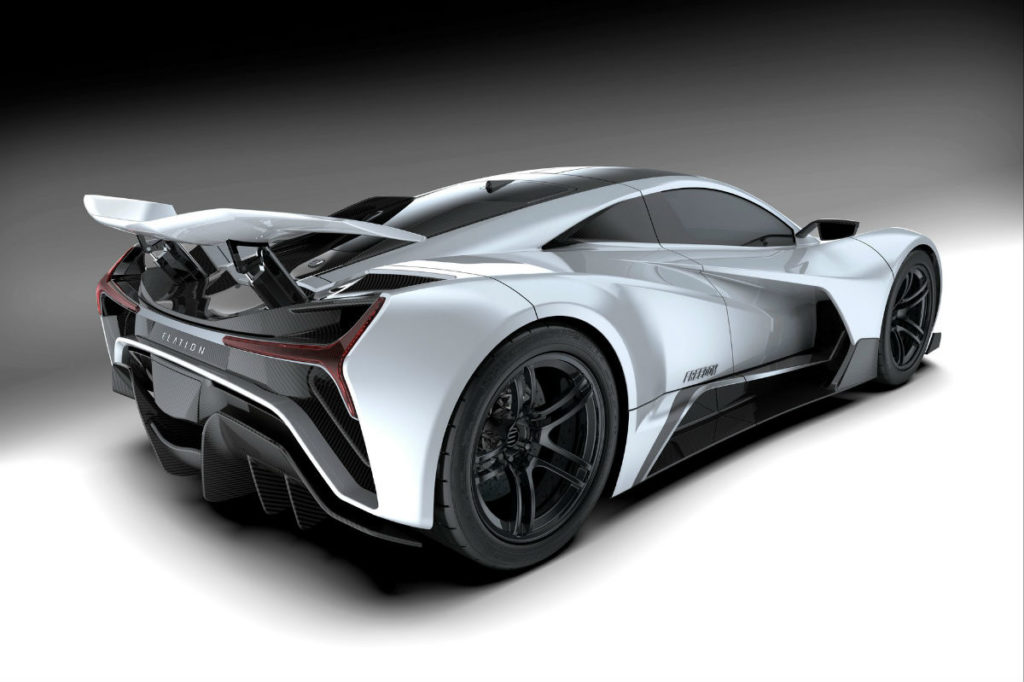 The Freedom will make use of a carbon fiber monocoque chassis, which will allow the brand to keep weight at bay. Your T-shaped battery pack will have a capacity of 100 kWh. The model will be available in two versions up to 400 miles of range.
The first variant will have two electric motors and combined total power of 1,415 hp (1,040 kW), which will allow it to do the 0 to 60 miles per hour (0-96.6 km/h) in 2.2 seconds; while the second will equip three engines, reaching 1,903 hp (1,400 kW), reducing the time in this case to just 1.8 seconds. The top speed for its part will be 260 mph.
This two-seater is somewhat reminiscent of some Koenigsegg and Gumpert creations. Both the body and the cabin will make intensive use of carbon fiber; unlike some of its rivals, it does not seem that the first Elation scion will bet on a luxurious cut interior, but a racing approach.
On the other hand, Elation has also confirmed that the Freedom can be ordered with a 5.2 V10 naturally aspirated gasoline engine of Audi origin capable of producing 750 hp. This propellant not only has much lower power than the electric versions, but it will even have a higher starting price (from 2.3 million dollars) even though it will be performance-wise below its brothers.