During the next SEMA 360, the most prestigious event for prepared cars in the United States, General Motors will present a very special vehicle: a Chevrolet Blazer K5 from 1977 transformed into a 100% electric model. This unit will show the world the official eCrate conversion pack of the North American manufacturer.
The Blazer-E K5 is a fully functional prototype used by General Motors to evaluate consumer reactions to the eCrate pack, which is expected to hit the market in the second half of 2021. Thus, the company will survey SEMA attendees to find out if there is interest in converting classic cars to electric.
Jim Campbell, Vice President of the High Performance and Motorsports Division of General Motors in the United States, has stated the following regarding the concept: "As General Motors introduces a new fleet of electric vehicles, it creates an exciting opportunity to bring its technology to the aftermarket.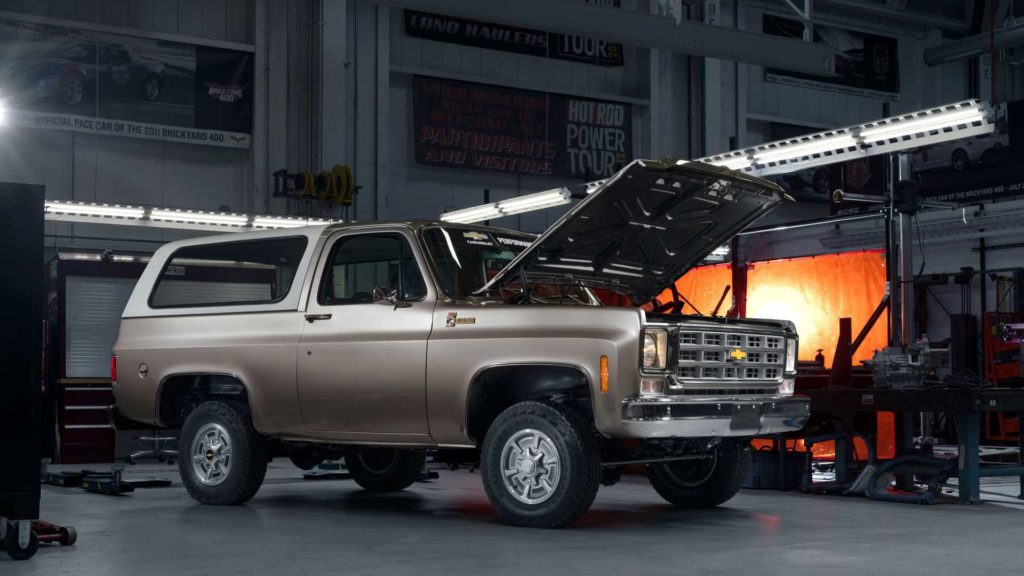 Our vision is to offer a full line of Chevrolet Performance Connect and Cruise systems, providing a solution for every customer, from [those with a] V8 LSX to eCrate conversions. The Blazer-E K5 is not the first prototype of its kind developed by the group, which has already surprised us in the past with the Chevrolet eCOPO Camaro and the Chevrolet E-10 Concept pick-up, which aroused enormous interest among the public."
These unique conversions were the steps leading up to creating a system that will allow users themselves to electrify their old cars on their own. According to General Motors, the Blazer-E K5 maintains much of its original parts. 90% of the components of the eCrate pack come from the current Chevrolet Bolt.
For its transformation, General Motors removed the huge V8, transmission, fuel tank, and exhaust from the Blazer K5. These elements were replaced by the 204 hp engine and the 60 kWh and 400-volt batteries from the Bolt (installed in the vehicle loading area). Of course, there is no shortage of peripheral systems such as controllers and water pumps for the mechanical assembly's cooling system.